Alice O - Love Reggae Music
by alice o
(Sacramento, CA U.S.A.)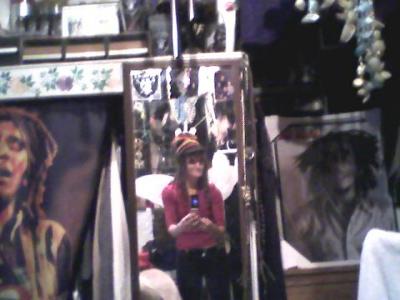 I have been to Jamaica (Montego Bay) twice. Last July '2010 for 9 wonderful days -I even met a most wonderful Jamaican Man!

I returned to wake up with him X-mas morning and spend 6 days enjoying the warmth of Jamaica. I returned to Sacramento California U.S.A. to land hearing that "the current temperature in Sacramento is 32 degrees!!!" I have been dreaming of Jamaica ever since.

Basically I have always loved reggae music and a dreadlock dream fantasy. I recently (2 months ago) dreaded my hair! Quite unique for an old white lady! I love it!

The thing I liked most about Jamaica is that you can walk down the street drinking a bottle of beer and you won't be instantly arrested, taken to jail and given a huge fine and court date like how it use to be in the old school days here in "free America".

---
Are You A Fan? Click Here and let us 'meet' you
or
Click Here to meet other fans now!
Like our Facebook page https://www.facebook.com/myislandjamaica
Follow us on Twitter https://twitter.com/myislandjamaica
Thanks For Reading!
Like What You Just Read?

Please join me in my effort to share the beauty and uniqueness of Jamaica with the world. You can do so by sharing this insightful narrative with your friends on the social media of your choice and ask them to do the same (BELOW). 
Great Articles You Might Have Missed
Need Help?
We have a cherry list of top Jamaican companies that might be able to help you. Please click here to see them, our preferred partners and site sponsors.
Get Exclusive Updates & Tips!
You are also welcome to join my special friends list and receive exclusive updates (like this), tips, trivia and stories from lovers of Jamaica!
I'll Gift You A FREE COPY of my eBook, 101 Intriguing Facts About Jamaica - just for subscribing!

Just enter your email & name below:

Top Of Page