'Dwayne Griffiths' Confirmed to Perform at Easter Praise Break 2013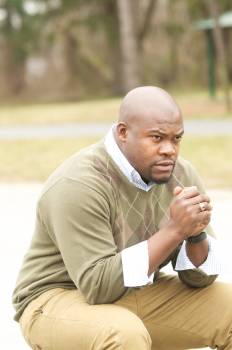 Gospel Artiste, 'Dwayne Griffiths' is confirmed to perform at Easter Praise Break Concert in Runaway Bay, St. Anns on Friday, March 29th.


The new sensation, gospel reggae artiste, was added to the lineup late, however, he promises to deliver a mind blowing performance that will be memorable. Griffiths, stated " firstly, I will be ministering to souls, secondly, I will be performing my heart out, thirdly, I am hoping to have at least one heart changed as a result of my performance... so persons will be in for a treat"
The Event will begin at 7:00pm at the Runaway Bay Commercial Centre, in Runaway Bay - St. Anns. Griffiths is set to perform alongside gospel veteran Joan Flemmings and other artiste such as Kevin Downswell, Sebastian Braham, Betty Martin and many others.
Thanks For Reading!
Like What You Just Read?

Please join me in my effort to share the beauty and uniqueness of Jamaica with the world. You can do so by sharing this insightful narrative with your friends on the social media of your choice and ask them to do the same (BELOW). 
Get Exclusive Updates & Tips!
You are also welcome to join my special friends list and receive exclusive updates (like this), tips, trivia and stories from lovers of Jamaica!
I'll Gift You A FREE COPY of my eBook, 101 Intriguing Facts About Jamaica - just for subscribing!

Just enter your email & name below: