George William Gordon


Distinguished Jamaican Hero!

Custom Search
(source: Nlj)
The Rt. Excellent George William Gordon was born near Mavis Bank, in 1820 to Joseph Gordon, a Scottish Planter, and a slave woman.
George went to live with his godfather, James Daly, in Black River and completed his education there although he was mostly self educated.
He became a large land owner, shop keeper, produce dealer, preacher, politician, social worker and philanthropist.
He started out as an Anglican but later changed to Baptist. He was baptized to the Baptist Society by Rev. J.M. Phillippo, founder of Jamaica's first Free Village.
He later became a leader of the Native Baptist Movement and began building several churches at his own expense. He ordained Ministers and was an active evangelist.
In 1843, age 23, he was elected to the House of Assembly for St. Thomas. His public life began about 1844 when he entered politics as an advocate for the poverty-stricken Negro peasants.
In 1865, the economic condition in Jamaica had gotten worst. Gordon, spoke openly on behalf of the poor Negroes and with bitter criticism of Lieutenant Governor Edward Eyre.
During this period of oppression for the Negroes, Paul Bogle was very active in revolting against the system of government. On October 11, Paul Bogle with about 300 men, marched in Morant Bay, where the Town Council was in session.
There they raided a police station for arms and the Court House was set on fire. They killed the Custos, Baron von Ketelhodt and fifteen vestrymen. It from this incident that a warrant was done for Gordon's arrest.
Gordon having heard that a summon was out for his arrest took himself in to Governor Eyre. On October 21, 1865 he was sentenced to death.
On October 27, 1960, the Jamaican Parliament named the building in this building where the Parliament Meeting will be kept in his honour. It was named the George William Gordon House often called "Gordon House".
After independence he was given the nation's highest honor, Order of National Hero.
Return to National Heroes of Jamaica from George William Gordon
Return to My Island Jamaica Homepage from George Gordon


Don't miss these related pages: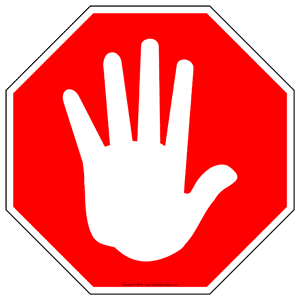 P.S. By the way, will you be vacationing in Jamaica soon? Be sure to instantly download a copy of the our highly popular Jamaica Travel Guide and save yourself the stress.

... then CLICK HERE to book your flight, hotel or cruise with us and $ave BIG!

Thanks For Reading!
Like What You Just Read?

Please join me in my effort to share the beauty and uniqueness of Jamaica with the world. You can do so by sharing this insightful narrative on the social media of your choice and ask others to do the same (BELOW). 
What's New? Here Are The Very Latest Articles I Added

May 28, 15 11:16 PM

Unity Preparatory School in Montego Bay, Jamaica Celebrating the Past, Charting The Future

May 27, 15 02:19 AM

Transport In Jamaica - Here are some of the most popular offerings available in Jamaica

May 17, 15 10:55 AM

Montego Bay Resorts Jamaica: Here are the top 50, the very best ones!
Get Exclusive Updates & Tips!
You are also welcome to join my special friends list and receive exclusive updates (like this), tips, trivia and stories from lovers of Jamaica!
I'll Gift You A FREE COPY of my eBook, 101 Intriguing Facts About Jamaica - just for subscribing!

Just enter your email & name below:
Now, It's Your Turn!  :-)
I'd like to hear from you, please click here to share your thoughts and opinions, right now.


Didn't find exactly what you were looking for?
Click Here to do a quick search of the entire site
Top Of Page