The Official

Jamaica White Pages

Custom Search
"Your site has a wealth of info on Jamaica!"-Maureen
We don't have a Jamaica White pages directory compared to what is known or used in the US, for example.
What we have is an expanded and comprehensive yellow pages directory that includes contacts for individuals as well- thanks again to Cable and Wireless - now LIME.
As far as I know they still have the most comprehensive published list of individual and business contacts here.
There is another suppler, RedBKJamaica, an affiliate of Digicel Jamaica Ltd. that is rivalling LIME now- and doing well, but they still have some catching up to do. I mentioned them in the Jamaica Yellow Pages article.

And yes, they have printed ones locally for free as well as the online version- which of course I prefer because of the ease of search.
Searching for someone's contact is now a breeze!
They ask for us to input the name in the format "Lastname, Firstname", but you know what? It really doesn't matter.
The most important thing is to make sure you get the correct spelling of the name [as they have it stored]- I played around with it just to see how it works.
Click here to hop over to their website and do your search now!
Don't be carried away by the ads and other stuff on the site, just look for the box that says "Search for a Person" or "Find A Person".
Happy Searching!
Return to Telephone Directory for Jamaica from Jamaica_White Pages
Return to My Island Jamaica Homepage from Jamaica White Pages
Related Pages


By the way, If you have not yet done so, please subscribe to My Island Jamaica Mini-Blog also. This RSS feed is a small blog about Jamaica (kind of a journal), which will also let you know whenever any new or changed Web pages appear on My-Island-Jamaica.com.

It keeps you up-to-date with other special postings that you might otherwise miss.  Look for the XML|RSS graphic on the links bar to the left of this page and subscribe there.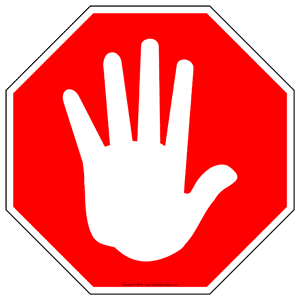 P.S. By the way, will you be vacationing in Jamaica soon? Be sure to instantly download a copy of the our highly popular Jamaica Travel Guide and save yourself the stress.

... then CLICK HERE to book your flight, hotel or cruise with us and $ave BIG!

Thanks For Reading!
Like What You Just Read?

Please join me in my effort to share the beauty and uniqueness of Jamaica with the world. You can do so by sharing this insightful narrative on the social media of your choice and ask others to do the same (BELOW). 
What's New? Here Are The Very Latest Articles I Added

May 27, 15 02:19 AM

Transport In Jamaica - Here are some of the most popular offerings available in Jamaica

May 17, 15 10:55 AM

Montego Bay Resorts Jamaica: Here are the top 50, the very best ones!

May 11, 15 06:58 PM

So for so many years we come to Negril, Jamaica! We started over 20 years ago at Foote Prints. Felt loved and cared for! Went on lots of wonderful trip
Get Exclusive Updates & Tips!
You are also welcome to join my special friends list and receive exclusive updates (like this), tips, trivia and stories from lovers of Jamaica!
I'll Gift You A FREE COPY of my eBook, 101 Intriguing Facts About Jamaica - just for subscribing!

Just enter your email & name below:
Now, It's Your Turn!  :-)
I'd like to hear from you, please click here to share your thoughts and opinions, right now.


Didn't find exactly what you were looking for?
Click Here to do a quick search of the entire site
Top Of Page