The Lyrics Of

The Jamaican Bobsled Song

Custom Search
Jamaican bobsled song - by Rosemarie Gordon-Cole
"Nuff people say they know they can't believe, Jamaica we have a bobsled team". That is the first line of the J'can bobsled song :-)
Imagine a country where the average temperature throughout the year is in the high twenty degrees Celsius, never had snow- but has a bobsled team! This I believe is irony at its best.
The song is a part of the soundtrack for the 1993 comedy film "Cool Runnings" written by Lynn Siefert, Leon Robinson and Doug E. Doug.
It tells the true story of the four resilient Jamaicans who, with the help of Irving "Irv" Blitzer an American disgraced bobsled gold medalist that was disqualified and came to Jamaica to "chill out", defy all odds by entering the 1988 Winter Olympic Games in Calgary, Alberta, Canada.
Below is the song.
Lyrics of the Jamaican Bobsled Song that was dubbed the "bobsled chant"
Nuff people say they know they can't believe
Jamaica we have a bobsled team (Repeat once)

We have the one Derice
And the one Jr
Yule Brenner
And the man Sanka

The fastest of the fastest of Jamaican sprinters
Go to olympics
Fight for Jamaica (repeat everything except for that last part) The fastest of the fastest of Jamaican sprinters
Respect to the man irv blitser.

It was written by Malik Yoba who played Irving "Irv" Blitzer the team's coach.
The song is about now unbelievable it was that a group of Jamaicans who have never experienced snow, managed to step out of their comfort zone to prove how pliant we Jamaicans can be.
This passionate display of strength and "stick-to-it-tivity" bought them a position in the 1988 Winter Olympic Games.

The team included; Derice, jr, Yule Brenner, Sanka and coach irv Blitser.
The team members referred to in the song are actually story bound and were played by:
Derice Bannock 'Derice' played by Loen Robinson
Sanka Coffie 'sanka' played by Doug E. Doug
Junior Bevil 'jr' played by Rawl D. Lewis
Yul Brenner played by Malik Yoba
And Irving 'irv' Blitser played by John Candy
The first original Jamaican bobsled team in real life consisted of:
Devon Harris
Dudley Stokes
Michael White
And Samuel Clayton
And was coached by Howard Siler from the US.The song was done by a group of ladies called "Worl-A-Girl". They are a hip hop group with a R&B and reggae flavor. The
Jamaican Bobsled Chant was one of their most popular recordings.
If you have never seen the movie, this would be a good time, I leave you with this quote from the movie;(Sanka Reveals a hot water bottle nestled under is shirt)

Derice: I can't believe you're still cold mon.
Sanka: Cold? I'm freezing my royal Rastafarian nay-nays off!
See Also: The First Jamaican Bobsled Team
Posted: 10/29/2011
Return to Jamaican Sports from Jamaican bobsled song.
Return to HomePage from Jamaican bobsled song.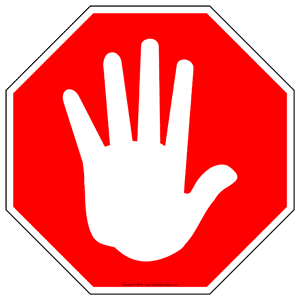 P.S. By the way, will you be vacationing in Jamaica soon? Be sure to instantly download a copy of the our highly popular Jamaica Travel Guide and save yourself the stress.

... then CLICK HERE to book your flight, hotel or cruise with us and $ave BIG!

Thanks For Reading!
Like What You Just Read?

Please join me in my effort to share the beauty and uniqueness of Jamaica with the world. You can do so by sharing this insightful narrative on the social media of your choice and ask others to do the same (BELOW). 
What's New? Here Are The Very Latest Articles I Added

May 27, 15 02:19 AM

Transport In Jamaica - Here are some of the most popular offerings available in Jamaica

May 17, 15 10:55 AM

Montego Bay Resorts Jamaica: Here are the top 50, the very best ones!

May 11, 15 06:58 PM

So for so many years we come to Negril, Jamaica! We started over 20 years ago at Foote Prints. Felt loved and cared for! Went on lots of wonderful trip
Get Exclusive Updates & Tips!
You are also welcome to join my special friends list and receive exclusive updates (like this), tips, trivia and stories from lovers of Jamaica!
I'll Gift You A FREE COPY of my eBook, 101 Intriguing Facts About Jamaica - just for subscribing!

Just enter your email & name below:
Now, It's Your Turn!  :-)
I'd like to hear from you, please click here to share your thoughts and opinions, right now.


Didn't find exactly what you were looking for?
Click Here to do a quick search of the entire site
Top Of Page