A Jamaican Wedding Vow Renewal Makes it Special!

Custom Search
Why a Jamaican wedding vow renewal? Well, You already know - or you should, that Jamaica is an exciting hotbed for destination weddings, so it shouldn't really surprise you that we have ever increasing numbers for wedding vow renewals as well.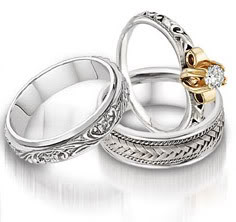 And why?
For the most part, the reasons are the same as those that make Jamaica a top vacation destination; the warm tropical climate, the scintillating beaches, the array of beautiful flowers, the delectable food, the unique culture, the hospitality and sincerity of the people and of course, the darn natural beauty of the country!
In this world where divorce seems to be the norm, a couple managing to stay together through thick and thin deserves some celebration, and a romantic tropical destination may be the ideal.
In Jamaica, you can do it on a beach at sunset or reaffirm your love in a local church or synagogue, it doesn't matter. Your vow renewal is an opportunity to imprint YOUR personal taste, creativity, and style.
And actually, besides the usual anniversary celebration of the wedding itself, some couples do it for the freedom to have it their way. Couples who marry young for example, often have a wedding heavily influenced by their parents. In a vow renewal, they can have the ceremony they always wanted.
Since they'll be paying for it this time they are free to do it their way. And yes, some do it too simply to make it right, if, for example, there were any glitches or something was missing in the actual wedding.
By the way, your wedding vow renewal does not require any additional paperwork,likewise the ceremony need not be officiated by a recognized authority.
While many priests, pastors and ministers are glad to preside over this exciting event, you can also have a judge, notary public, or even a close friend do the honors. And like a destination wedding, you can choose to invite your closest friends and family to witness it -- or keep the event intensely private.
Much like couples planning a destination wedding, those having a vow renewal can avail themselves of the services of the many resorts' wedding planners available. They are usually very good here, but as you guess, that too can get quite pricey, so you'll need to shop around.
However, a partner of mine, Almarie, who has a well established and popular wedding business here in Jamaica, offer these services as well, and her prices are very reasonable. She takes care of everything you need here!
I have recommended quite a number of persons to her who have been very happy with her services.
You too can contact her for a free quotation by simply filling out the form below. She will be elated to help you.
I am confident your Jamaican wedding vow renewal will be a fantastic one, so enjoy!
And by the way, if you need help finding the right words to say, here are some examples.
Pages Related To Jamaican Wedding Vow Renewal
If you haven't done so as yet, make sure you subscribe to my free monthly e-zine My Island Jamaica Digest (MIJD) and stay with the latest from Jamaica!
Return to Marriage in Jamaica from A Jamaican Wedding Vow Renewal Return to HomePage from A Jamaican Wedding Vow Renewal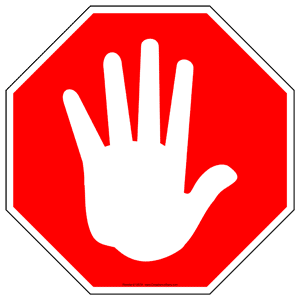 P.S. By the way, will you be vacationing in Jamaica soon? Be sure to instantly download a copy of the our highly popular Jamaica Travel Guide and save yourself the stress.

... then CLICK HERE to book your flight, hotel or cruise with us and $ave BIG!

Thanks For Reading!
Like What You Just Read?

Please join me in my effort to share the beauty and uniqueness of Jamaica with the world. You can do so by sharing this insightful narrative on the social media of your choice and ask others to do the same (BELOW). 
What's New? Here Are The Very Latest Articles I Added

May 27, 15 02:19 AM

Transport In Jamaica - Here are some of the most popular offerings available in Jamaica

May 17, 15 10:55 AM

Montego Bay Resorts Jamaica: Here are the top 50, the very best ones!

May 11, 15 06:58 PM

So for so many years we come to Negril, Jamaica! We started over 20 years ago at Foote Prints. Felt loved and cared for! Went on lots of wonderful trip
Get Exclusive Updates & Tips!
You are also welcome to join my special friends list and receive exclusive updates (like this), tips, trivia and stories from lovers of Jamaica!
I'll Gift You A FREE COPY of my eBook, 101 Intriguing Facts About Jamaica - just for subscribing!

Just enter your email & name below:
Now, It's Your Turn!  :-)
I'd like to hear from you, please click here to share your thoughts and opinions, right now.


Didn't find exactly what you were looking for?
Click Here to do a quick search of the entire site
Top Of Page