Purple Silver -Jamaicanista
by Purple
(Montego Bay,Jamaica)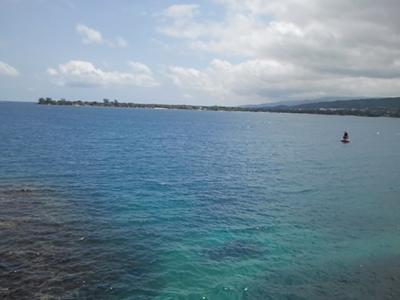 wish u were here?????
My first visit was in 1973 & on & on until i migrated for good in 2004.

I hated the all inclusive hotels with their lousy make believe food & scared visitors afraid to leave the hotel because of the DANGER.

Most of the cities in the USA are far more dangerous than here. The food, vegetables, fruit,is all FRESH not preserved fresh!!!!

The air is clean, the skies blue, the water mostly unpolluted, & the people on a whole very friendly.

Where is the downside? I died & went to heaven....Jah bless!!!!!!!!!!!!!!!!!!!!!!!!!!

---
Are You A Fan? Click Here and let us 'meet' you
or
Click Here to meet other fans now!
Like our Facebook page https://www.facebook.com/myislandjamaica
Follow us on Twitter https://twitter.com/myislandjamaica
Thanks For Reading!
Like What You Just Read?

Please join me in my effort to share the beauty and uniqueness of Jamaica with the world. You can do so by sharing this insightful narrative with your friends on the social media of your choice and ask them to do the same (BELOW). 
Great Articles You Might Have Missed...
Need Help?
We have a cherry list of top Jamaican companies that might be able to help you. Please click here to see them, our preferred partners and site sponsors.
Get Exclusive Updates & Tips!
You are also welcome to join my special friends list and receive exclusive updates (like this), tips, trivia and stories from lovers of Jamaica!
I'll Gift You A FREE COPY of my eBook, 101 Intriguing Facts About Jamaica - just for subscribing!

Just enter your email & name below:

Top Of Page