R.A. McKenzie - Orphan Turn Minister Hits 2 million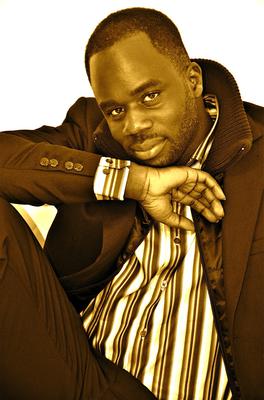 R.A. McKenzie Gospel singer
Gospel newbie, R.A. McKenzie has been generating steam on his YouTube page; tallying over 5.5 million views in total with songs from his album 'New Face; Shining For His Glory!' which was released late December 2012.


While the album is bubbling in sales it is the Lead single 'Let the Church Say Amen' a popular remake that has been creating waves, reaching over 2 million views alone.
Bishop R.A. McKenzie was a state-care orphan since birth, who completely turned his life around when he moved in with his foster parents during his late teens.
Since then he has been heading upward, positively, founding his ministry; R.A.M. Ministries, Leading his church, 'Kingdom Life Worship Centre', being the Author of six books, a Motivational Speaker and an Anointed Worshiper.
His ministry has gained him success; McKenzie is well accomplished and travels extensively throughout most of the world promoting his ministry.
He is in high demand on the international scene and is gearing up for some Caribbean church tours later in the year.
To view his YouTube channel, visit
www.youtube.com/user/richardx28 or to make contact with Bishop McKenzie email him at r.a.mckenziemusic@gmail.com

Thanks For Reading!
Like What You Just Read?

Please join me in my effort to share the beauty and uniqueness of Jamaica with the world. You can do so by sharing this insightful narrative with your friends on the social media of your choice and ask them to do the same (BELOW). 
Get Exclusive Updates & Tips!
You are also welcome to join my special friends list and receive exclusive updates (like this), tips, trivia and stories from lovers of Jamaica!
I'll Gift You A FREE COPY of my eBook, 101 Intriguing Facts About Jamaica - just for subscribing!

Just enter your email & name below: