Black River Tour, St Elizabeth, Jamaica
by Margaret Kidd
(Kingston, Jamaica)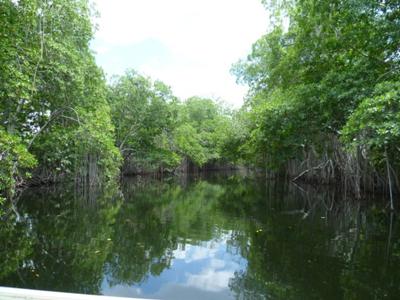 Black River April 2011
Contest Entry #23 - Black River Tour
---
Family weekend spent in St Elizabeth included a tour on the Black River.
It is a protected area of Jamaica and supports many local and migrant birds along with fish and crocodiles. The tranquil beauty of the mangrove type trees etc must be seen to be fully appreciated.
True eco system. This pic should win because of all the hard work put in by many to preserve this area and in so doing contributes to a healthier eco system for Jamaica land we love !
---
Share Your Own Here
or
See prior submissions here