Attractions in Portland Jamaica - Fun Places To Visit in Portland Jamaica
by Devin
(Kingston, Jamaica)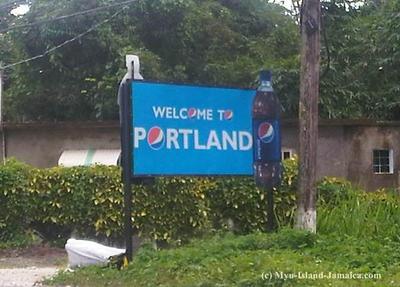 Portland Jamaica
Attractions in Portland Jamaica


Portland, the parish that lies between St. Thomas and St. Mary in the eastern end of the island, is known for its natural beauty. The peace and tranquility one experiences when navigating the parish is enough to have them sell the parish to others so that they too may come and experience the place for themselves.
The beauty of the parish, since the early 1950's, has been showcased in more than 782 film or screen productions. Two of the most popular are Twenty Thousand Leagues Under The Sea, a Walt Disney production filmed in 1954 and The Harder They Come by Vista Productions, a Jamaican film in 1972.
Scenes from the film "Cocktail" starring Tom Cruise were shot at the bar on the beach at the Dragon Bay Resort. An early film edition of the 1963 version of Lord of the Flies was largely shot at Frenchman's Cove; the 1990 remake by Harry Hook would be filmed largely at Frenchman's Cove and Snow Hill.
Rihanna filmed the video for her song 'Man Down' in various locations throughout the parish in April/May 2011.
Need a place to stay? Not a problem, as the parish is home to a number of hotels and guest houses all at affordable rates and friendly staff.
They are also in close proximity to the lovely beaches,
restaurants
serving up authentic
Jamaican cuisine
, and other attractions that make the area a "must visit" when one thinks of
vacationing in Jamaica
.
If you wish to take the hassle out of planning, then you might want to go with an all-inclusive package and enjoy the itinerary set for you.
So whether it is to visit the parish during its Jerk Festival, go rafting on the Rio Grande, cool off under the
Sommerset Falls
, visit the famous Navy Island, hike up to Nanny Town, room at the
Great Huts
or Paradise Inn Resort or take a swim and relax at the Frenchman's Cove Beach and Resort, Portland offers a lot more than you will need for an exciting vacation .
See also:
Top Tourist Attractions In Jamaica