Beaches Negril Resort & Spa Cops Top Travel Award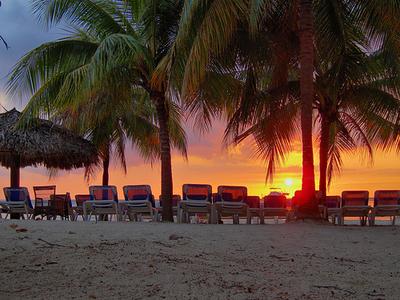 Beaches Negril Resort & Spa - Photo: Droidicus (Flikr)
Beaches Negril Resort and Spa has one again, boosted the Caribbean's image as an ideal family vacation destination, being the only resort in the region to secure a top-ten spot in the TripAdvisor Travelers' Choice 2013 (Family) Hotel Awards.


TripAdvisor, the world's largest travel site, named the Luxury Inclusive property the tenth best hotel for families in the world, and the number one family resort in the Caribbean. Beaches Negril's sister property in Turks and Caicos, snagged second placed in the Caribbean category.
Over 650,000 hotels spanning more than 82 countries were eligible for consideration for the elite TripAdvisor Travelers' Choice Awards; and winners are selected based on millions of valuable reviews and opinions from travelers.
"Beaches Negril is honored to have been recognized as one of the top brands in the hospitality industry," said Manager Adrian Whitehead. "We are always identifying ways to exceed guest expectations by enhancing our product and programmes, thus offering a little of everything for everyone who comes home to us. This is certainly a step in the right direction, and will go a far way to influence prospective visitors to Jamaica and the Caribbean."
Beaches Negril Resort and Spa, was also voted 'World's Best Hotels for Families' for the Caribbean, Bahamas and Bermuda by leading Travel + Leisure magazine last year.
With its Pirate's Island Water-Park, Caribbean Adventurers with Sesame Street educational programme, gourmet restaurants, extensive array of land and water sports, and the famed Negril seven mile beach as its home, it remains one of the world's most desired vacation destinations.
See Also:
Beaches Negril Review 1
&
Beaches Negril Review 2
&
Source: WesternMirror