Dogs And Cats Are Now Welcome To Jamaica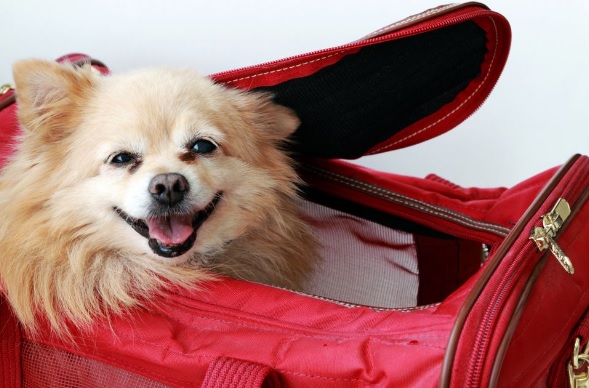 Sometime in 2009, Stephanie asked me this question:
Can I bring my dog to Jamaica with me?.

My answer created a stir I tell you!
The following are just a few of the comments we received:




"I am saddenned, because my husband and I have been thinking of retiring there in 4 years, and have our two dogs. We would never leave them behind, so now I guess we shall have to think of another place to retire. How sad."


"This just broke my heart all over again. Jamaica is losing out on a lot of visitors plus some people who would love to settle there."


"Then I saw the no dogs/cats policy. I've had one of my 2 dogs for over 10 yrs. They are all I have, and visa versa. I could never just dump them."


"My wife is Jamaican and I am American. How do we get our dog there? Who do I contact? Thank You."

I have to admit, I felt bad too.
Bottomline, our law only permitted entry of animals (cats and dogs) from the UK.
But That Has Changed ...
According to the Veterinary Services Division of The Ministry of Industry, Commerce, Agriculture & Fisheries, Effective September 14, 2017, the regulations governing the importation of dogs and cats into Jamaica have been amended.
There are some prerequisites and limitations, but in general it is great news for those (and friends) who love animals.
For the full details,
click here to view/download
the advisory.
The following are the countries that are permitted, and yes, the USA is there as well Stephanie :-)
Andorra
Anguilla
Antigua & Barbuda
Aruba
Ascension Island
Australia
Bahamas
Barbados
Bermuda
Bonaire, St. Eustatius &
Saba
British Virgin Islands
Canada
Cayman Islands
Channel Islands
Curacao
Dominica
European Union Member States
Falkland Islands
Faroe Islands
Fiji
French Polynesia
Greenland
Guam
Guadeloupe
Hawaii
Hong Kong
Iceland
Israel
Japan
Liechtenstein
Martinique
Mexico
Monaco
Montserrat
New Caledonia
New Zealand
Ireland
Russian Federation
St. Helena
St. Kitts & Nevis
St. Lucia
St. Maarten
St. Martin
St. Pierre & Miquelon
St. Vincent & the Grenadines
San Marino
Singapore
Switzerland
Taiwan
Trinidad and Tobago
Turks
and Caicos Islands
United Arab Emirates
United Kingdom
United States of America
US Virgin Islands
Vanuatu
Vatican City State
Wallis & Futuna
All that however, is included in the advisory (link above).
Please be sure to share this with those you think might appreciate the information.
How do YOU feel about this new policy though?
As usual, I welcome
your comments
below.
Regards,
WG