Family Trip to Portland, Jamaica
My family and I hail from Montego Bay Jamaica. We are interested in taking a trip to Portland and spending a few days or a weekend there. Being in Portland just a few times in my life I've come to realize it is a very beautiful and peaceful parish. Hence the reason for the long journey. Thank you!

RESPONSE: by Deon Clarke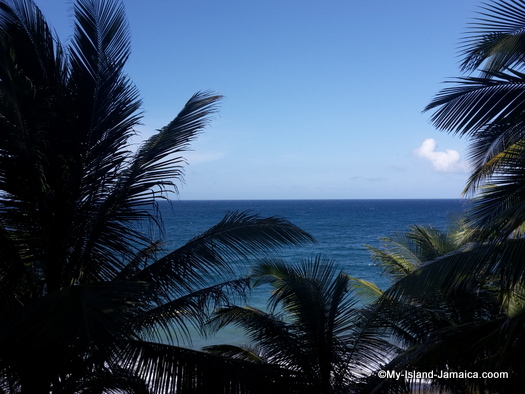 Photo: Bull Bay, Portland
Hi Reader,
Portland is an excellent choice for an awesome family getaway! You are indeed correct, Portland is a very beautiful and peaceful parish. I'm sure you're anxious to take your vacation so let's get to your questions.
Recommended Inns/Motels in Portland
If you just want to keep it simple and not require a luxurious hotel, then there are some great affordable accommodations options. Here's a list of what is considered to be the top 10 Guest Houses in Port Antonio, Portland.


All Nations Guest House

Polish Princess Guest House

Toga Guest House

Sinopia Inn

Shotover Gardens Estate

Drapers San Guest House

Barhanna Vista Lodge

Cozy Family Inn

Boston Beach Guest House

Holiday Home Guest House

There are many other great options that might better suit your budget or your taste so feel free to explore some more online.
The Top 3 Places for Thrill Seeking Adventures


Blue Mountain Peak Excursion - For those who are athletic and seeking a thrill, you can't go to Portland and not take this hike. This trail will leave you breathless but happy. The Blue Mountain Peak Trail is the route to Jamaica's highest point - 2,256 metres. The trail covers a distance of 9.3 km (5.8 miles) over steep terrain and is a real intense 4-hour hike to the top or summit.

Of note, the Blue Mountain Peak Trail falls within the very pristine, primary forest of the National Park and UNESCO World Heritage Site. You will find that the route is ideal for observing a variety of native plants and over 200 species of birds; including most of Jamaica's endemic birds. Concerned about large or poisonous animals? No worries, there are none.
Here are some items that you will need:




Hiking(trail) shoes/sneakers

Raincoat

Warm Jacket

Liquid refreshment/water

Snacks


From Portland Gap to the Peak, the hiking trail is 3.5 miles. You can make arrangements with the Jamaica Conservation and Development Trust for a guided tour. I don't think it gets more athletic than this.


Reach Falls – A trip to Portland is incomplete until you visit Reach Falls. It is one of the most beautiful waterfalls on the island. You can chill at the bottom of the falls or get one of the friendly tour guides to help you climb and go to the "rabbit hole" - A gorgeous pathway that takes you to where you can swim in the natural pools of the crystal clear water. Once you get to the rabbit hole, you can jump in and come out on the other side. Isn't that amazing? It's quite thrilling and not the least bit scary. It is highly recommended.


Somerset Falls - Here, you can enjoy the waterfall formation of 5ft to 32ft tall. You can also enjoy the swimming pool and waterslide, hike through the forest terrain or visit the bird aviary. After all that excitement, stop by the restaurant, bar and souvenir shop to finish the day. You can visit this on its own or visit the Blue Lagoon as well, as most tour packages include them both.
Best Places to Relax and Unwind
Make your trip to Portland memorable by relaxing at any of these three unforgettable places.


Great Huts Resort – This relaxed resort overlooks the Caribbean Sea, and is surrounded by lush tropical forests. It is a 4 minute stroll from the scenic Boston Beach and about 15 km from the Folly Lighthouse.

The African-inspired rooms are set in bamboo or clay huts, some with thatched roofs, and include free Wi-Fi, fans and shared bathrooms. Upgraded quarters (some tree-houses) have private bathrooms, mini-fridges, kitchens and/or decks with sea views. Some have Jacuzzi tubs in the bathrooms. To fully immerse yourself in your surroundings there are no TVs or air-conditioning.

Enjoy the panoramic view from the restaurant that sits on a cliff overlooking the sea or frolic in the outdoor pool.


Frenchman's Cove Resort - The Frenchman's Cove estate boasts acres of lush tropical forests and a majestic beach. For a truly relaxing escape, this might be the resort for you although it would be a little pricier than the guest house options.

If you are seeking an additional adventure than their river and beach, they can arrange for nearby excursions, such as rafting, Blue Lagoon, bicycle tours, Blue Mountain hike, Nonsuch Cave, and Alligator Head Fountain and Water Sports Centre just to name a few.


Hotel Mockingbird Hill – The most eco-friendly hotel in Port Antonio is sitting atop a hill sandwiched by the majestic Blue Mountains and the Caribbean Sea. It is located minutes away from Frenchman's Cove Beach.

Here you will find a serene, sanctuary with breathtaking vistas, laid back luxury and world class cuisine not at the expense of the environment. When it comes to an authentic Jamaican experience this is Portland's finest.

You asked for three but I just had to include this one.


Rafting On the Rio Grande - Rafting down the Rio Grande is another 'must do' when in Portland. You actually have two options; you can do a 90-minute round trip raft which only covers part of the Rio Grande or you can take the two-hour one-way route. If you don't have a tour guide who can pick you up at the end you would have to get back to your car on your own with this option. Each raft can accommodate up to 3 people so if you have two or more kids you will require two rafts.
The Best Food Spots in Portland


Boston Jerk Centre – I'm pretty sure you have heard of this one! Here you will find the highly sought after authentic, delectable Jamaican Jerk Pork and Chicken along with, sausage, fish, lobster, and shrimp served up with all your favourite sides such as bammy, festivals, roast breadfruit and a wide variety of natural juices.


Anna Banana – This is reputed to be one of the best restaurants in Port Antonio specializing in seafood done in all Jamaican styles. If you are not a seafood lover, then you can take advantage of the sumptuous nightly offerings of barbeque chicken, curried goat, and stewed peas. There's also live music to keep you entertained while you wait for the mouth-watering meals.


Woody's Low Bridge Place – Located in the Draper's region, east of Port Antonio, this roadside restaurant has been serving up delicious homemade burgers and traditional Jamaican meals since 1986. The warmth and hospitality of the owners Charles "woody" Cousins and his wife Cherry is said to stand out which keeps their happy customers coming back for more. Be ready for a treat to Woody's music as well as buying a bottle of Cherry's homemade jerk seasoning to go.
Historical and Cultural Sites in Portland
Portland's rich history is evidenced by the countless historical sites to visit there. Let's look at a few of them briefly.


St. George's Anglican Church – So named as it was once the parish church of the former parish, St. George. Built in 1814, it is now the oldest building in the town of Buff Bay. 1867, the number of Parishes were reduced by then Governor General from 22 to 14 and St. George's was merged with Portland. A lot of history here, a definite must see!


Portland Parish Church - (Christ Church) is built in 1836 on land indentured on September 3, 1836.


Titchfield Peninsula – This was where the English first settled and is still the oldest settlement in the town. The buildings here reflect several architectural styles but the Jamaican Vernacular architecture style is predominant. Fort George is also located here


Folly Point Lighthouse - Built in 1888, this lighthouse is fireproof and flashes a white light for a 2-second duration followed by 8 seconds of darkness. It is visible for 13 miles!


Moore Town - The settlement was started by heroine, Nanny of the Maroons after a peace treaty was signed with the Britsh. After the truce, the maroons divided themselves into two groups; one of which went with her Brother Quao to Crawford Town and the other group followed Nanny to a new settlement, New Nanny Town, which is now called Moore Town.


DeMontevin Lodge – Now operated as a guest house, this Victorian and gingerbread mixed architectural style house was built in 1881 by the Hon. David Gideon, who later became the Custos of Portland in 1923. It has been visited by many distinguished persons including Queen Elizabeth II.
I certainly hope you and your family have a fabulous stay in Portland and that you get to visit most of these amazing locations!
I also recommend you read
Blue Lagoon Jamaica 7 Interesting Facts & Fiction
.
Regards,
DC
References:


"Portland Heritage Sites", Jamaica Information Service, https://jis.gov.jm/information/jamaica-heritage-sites/portland-heritage-sites/

"Portland", Jamaica National Heritage Trust, http://www.jnht.com/portland.php

Editor's Note
Submit your question here
! With well
over 2000 questions already answered
, chances are we can assist :-)