Finding Yourself - In Living For Others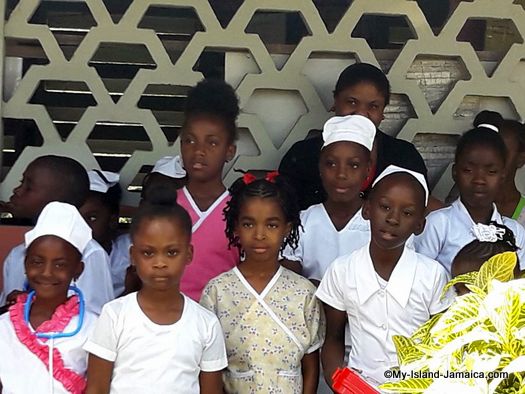 Presentation To Students At Springfield All Age School
by Wellesley Gayle

"Only a life lived for others is a life worthwhile." ~ Albert Einstein

Albert Einstein coined this popular quote well over a century ago - and I proved it yet again.

It should have been a motivational talk with the students at Springfield All Age in St. Elizabeth on their Careers' Day, me speaking to them, but I ended up feeling even more purposeful!

I've had a few speaking engagements in the past, but this was the first time I was speaking to children at this age (Age 12 and under), so it was quite special to me.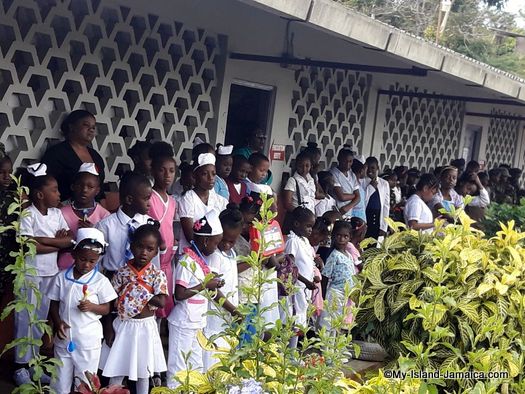 The topic of the presentation was 'How I Got Here'.

The guidance counselor of the school, who knows my humble beginnings, sees my life as a success story and thought that the students (both boys and girls) would have resonated with my youth, and hopefully it inspires them to attain their own life goals.

Well, from all indications, objectives met!

I had a brief 10 minutes or so presentation with them, and based on their engagement during the session - and later during their 'thank you' I knew I touched some lives - including the parents who visited!

HERE IS THE THANK YOU - CLICK TO LISTEN ;-)



For that I say, To god be the glory!

But the real fun part for me was the rap session after the lunch break!

They had several breakout sessions, including public service (uniformed groups), finance and entrepreneurship.




I was asked to rap with the older children (who are about to do the GSAT exit examination) on entrepreneurship.

(That's My Group Below)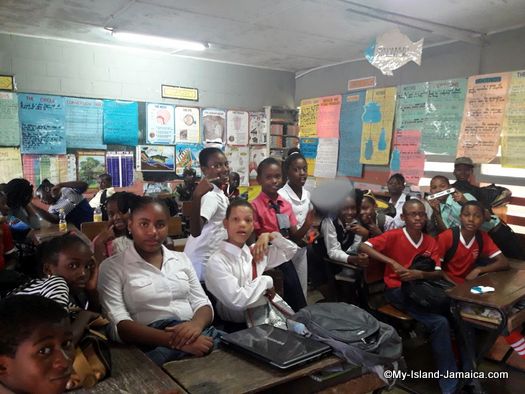 That session was something else!

At one point I had to bring the chair almost to the middle of the students to ensure I have all their attention (I guess the few kids at the back wanted to test how patient and dynamic I was).

Long story short, I was moved by their questions and participation.

From 'how to know the type of business to get into', to 'challenges and stumbling blocks faced in business'. Thankfully I was prepared, but even more important, I related my personal experiences to them - and they loved it.

In the end I had to restrain them from getting all over me. And they begged me to come back soon.

Of course, I made time to get a quick selfie with them :-)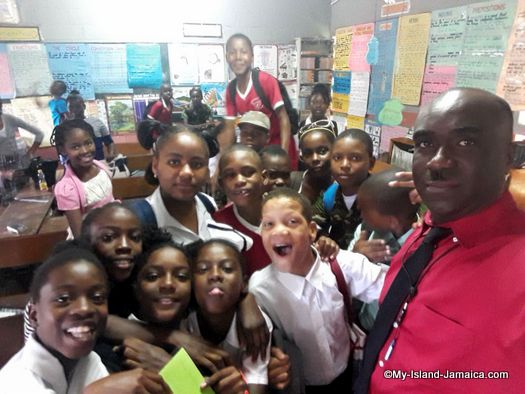 They also gave me a nice little certification of appreciation - very sweet!




I was pouring my life lessons into them, but was also pouring into myself, finding myself.

Mahatma Gandhi said it best, "The best way to find yourself is to lose yourself in the service of others."

Thanks again to Ms Stewart, Ms Coke, Rihana Samuels (the little Ms that introduced me) and the rest of the administration for inviting me, making me feel right at home, and allowing me to interact with a wonderful bunch of students.




I'm already looking forward to my next visit, but also to share my story with these, the most fertile minds.

Regards,
Wellesley Gayle
My-Island-Jamaica.com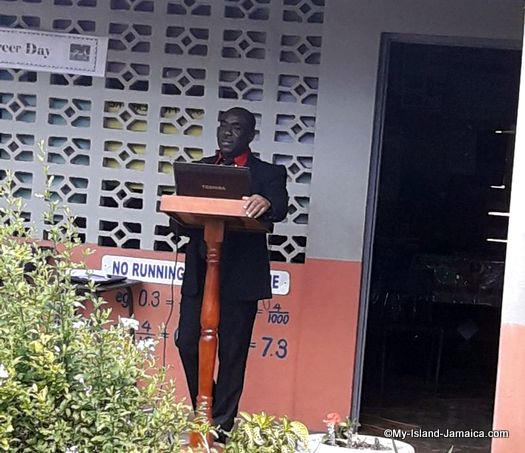 P.S. By the way, this appears to be a very clean, well run school. The overseas alumni chapters I understand, does a great job helping them to maintain this noble institution. One that has produced some of Jamaica's best minds.

First published February 28 2018 | Edited March 3, 2020