Flights between Montego Bay and Kingston and cost
by Jenny jones
(United Kingdom )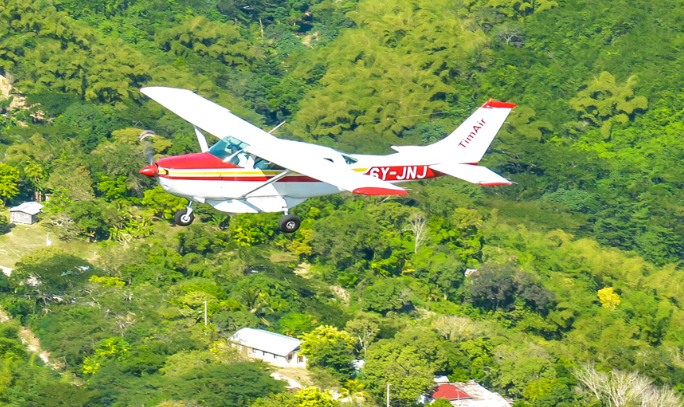 Would you be able to tell me if I can get a flight from Montego Bay to Kingston and how much roughly would it cost?

Thanks, Jenny 😇

RESPONSE: by Wellesley
Hey Jenny, Thank you for this question!
Yes, at the point of writing, you can get a flight from Montego Bay to Kingston and vice versa, but it has to be chartered flights via domestic airlines.
The companies offering domestic airline service in Jamaica now are Airlink (formerly JamAir) and TimAir.
The cost of the flight can vary depending on a number of factors such as the time of year, the airline you choose, and how far in advance you book your ticket.
But generally speaking, a one-way flight from Montego Bay to Kingston can range from 1,200 USD to 1500USD.
I must add too that they not only fly between Montego Bay and Kingston, but also, Negril, Ocho Rios, Port Antonio, and even Treasure Beach (South Coast).
I would recommend checking with the airlines directly, by phone, or by the website to find the most up-to-date and accurate pricing information for your desired travel dates.
You can contact them both at:


Airlink
https://www.flyairlink.net
Tel: (876) 836-7308 / (876) 940-6660 or


TimAir
https://www.timair.net
Tel: 876-952-2516 OR 876-979-1114

Enjoy!
By the way, when you are ready to book your hotel in Jamaica, please consider
book it here on my website and save!
Regards,
WG
P.S. Do you have a question as well?
Submit it to us here
! With
We've answered well over 2,500 questions answered
, so chances are we can help you :-)