How Do Jamaicans Celebrate New Years?
Answered by Tracie Shortridge

Happy New Year!! Happy New Year!! Happy New Year to you my friend… Happy New Year!!

These words are uttered from everyone's lips worldwide at midnight ringing in a brand New Year.

Just like the rest of the world Jamaicans do various things in celebration of New Years.

The following are some ways that we celebrate New Years in Jamaica :-



Party at a friend's house with lots of food and liquor;

Party on the beach;

Meeting up with friends at a Sports Bar where libation is the order of the night;

Hitting up the Night Club and dancing up a storm till midnight;

Join a friend or family member at a Hotel to celebrate with the guests;

Watching fireworks by the seaside and other various locations:

Staying home by oneself and watching the live celebrations on the television.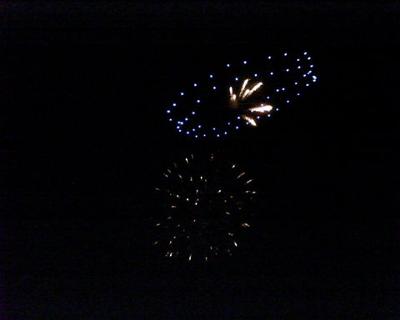 But, by far the most popular and fascinating way in which Jamaicans celebrate New Years has got to be "Church". Hallelujah!
There is a traditional belief in Jamaica that whatever the New Year catches you doing is what you will be doing all year long.
So, if your car broke down, the car will be giving you problems all year long. lol.
So, if you were a Jamaican who fostered this belief, where would you want the New Year to catch you?
What would you want the New Year to catch you doing?
Well, with Jamaica being a predominantly Christian country and having more churches per capita than any other country in the world, a vast number of the Jamaican population celebrates the New Years by attending Church Service dubbed "Watch Night Service".
This usually starts around 8 or 9 p.m. on December 31st and takes the congregation through hours of praise and worship until the clock strikes Midnight.
The service is usually paused at this point to allow the congregation to wish each other a Happy and Blessed New Year.
But, do not for a minute think that the worship has stopped at Midnight! No, this is when the worship really starts.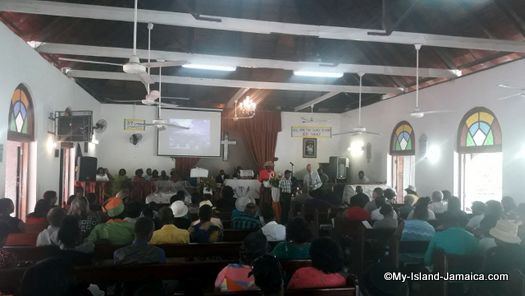 And, at this time a lot of souls are saved as persons from the congregation are invited by the pastor to make the decision to be baptized and turn their lives toward a life of praise, worship, obedience to God and eventually heaven.
For those who chose not to be baptized Christians, they will leave church shortly after midnight and head home or to the hottest party spot in town to further ring in the New Year.
This will see them partying till the wee hours of the morning and then sleeping off the tiredness and drunkenness in day light. The belief here is that as long as the New Year caught you in Church, you are blessed for the remainder of the year.
Note also that January 1 (which is a holiday) is filled with a host of other celebratory activities, including football and cricket matches, parties and also family reunions.