How does Reggae Music contribute to Tourism in Jamaica?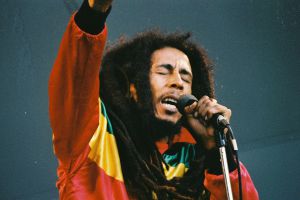 Bob Marley
Answered by Isheba Cornwall, Associate Writer

According to Wikipedia, "Reggae Music denotes a particular music style that was strongly influenced by traditional mento as well as American jazz and rhythm and blues".

But Reggae is more than just an important form of music in Jamaica, it is our way of life. For many, reggae is how we define ourselves as a people.

The impact of Reggae Music hasn't only impacted the lives of many Jamaicans but it has created a better understanding and appreciation of Jamaican lifestyle and culture to the wider world.

Did you immediately think "Bob Marley" when you heard Reggae Music?
Me too!

Bob, who was born Robert Nesta Marley was the world ambassador for Reggae Music and has helped Reggae Music to reach the international stages over the years. Thank you for that Mr. Marley, we salute you!


WHO HAS CONTRIBUTED TO REGGAE MUSIC IN JAMAICA?
In addition to Bob Marley who was the voice for the voiceless and oppressed, there are many other Jamaicans who had a role in placing Reggae Music on the map - as a product of Jamaica.
And guess what? Bob Marley's wife, Rita Marley also played a pivotal role in introducing Reggae Music to the world. She has been awarded the following for her work in Reggae Music along with her humanitarian pursuits.


An Honorary Doctor of Letters Degree (LLD) by the University of the West Indies, Mona in 2015

Induction into the Caribbean Hall of Fame in 2014

Honorary Ghanaian citizenship from the government of Ghana, West Africa in 2013

The African International Media Summit (AIMS) Living Legend Award in 2012

The Order of Distinction (OD) by the Jamaican Government in 1996

Good friends of Bob, Peter Tosh (born Winston Hubert McIntosh) along with Bunny Wailer (Neville O'Riley Livingston) who were all a part of the Reggae group, "The Wailers", all contributed greatly in their own way.
Buju Banton, whose 2010 album "Before the Dawn"  won Best Reggae Album at the 53rd annual Grammy Awards, also did his fair share of contributions.
Other esteemed roots reggae musicians include Burning Spear, Beres Hammond, Jah Cure, Gregory Issacs, Freddie McGregor, Garnett Silk, Toney Rebel, Coco Tea, Ken Boothe Luciano, Mogan's Heritage, Jimmy Cliff, Dennis Brow, Chronixx, Tarrus Riley - and a whole lot more.
REGGAE MUSIC's IMPACT ON TOURISM
What's Reggae Music's impact on Tourism in Jamaica though?
Whenever tourists think about coming to Jamaica, they think our beaches, waterfalls, sun, food and lifestyle - and a big part of that is Reggae, and the thought alone gets them excited.
Many also make it their mandate to travel in the month of February because in Jamaica that is celebrated as Reggae Month.
They come here, have a blast and the next you know, they are back in Jamaica before the end of the year - with twenty (20) other friends! Reggae Music therefore contributes a whole lot to tourism, directly, and indirectly through the various spill off economic effects - from the taxi-man and tour operators, to the farmers who supply the fresh produce to the tourists. 
Reggae music shows continues to attract scores of new visitors to Jamaica each year. Hold off on events such as Rebel Salute and Dream Weekend for the time being, Reggae Sumfest, the exhilarating reggae music festival alone, brings well over 6,000 visitors each year to the island. And according to the JIS (cited below), each visitor spends an average 1500 USD.
That equates to over 9,000,000 million USD each year - directly. Add the multiplier effect and you get a astounding picture of its true impact on the tourist economy and the wider economy of Jamaica.
Reggae Music also, for the most part, forms the core of musical entertainment in the tourist industry. You don't need to book in, just drive pass one of the small hotels in Negril in the evenings during the week and you'll hear the bands.
Reggae music therefore facilitates and inspires the creation of new products, including art and craft and souvenir items that tourists take back.
So you see, the impact of reggae music is far reaching and the tourism industry is also a direct beneficiary.
Thanks again for your question. I welcome you (and other visitors)
comments below
.
Be sure to read more on
Reggae Music In Jamaica here
.
Source:
https://jis.gov.jm/mo-bay-expects-earn-us9-million-reggae-sumfest/
https://en.wikipedia.org/wiki/List_of_roots_reggae_artists
https://www.visitjamaica.com/reggae-sumfest/