Hurricane Matthew Threatens Jamaica
by Wellesley Gayle
Published October 1, 2016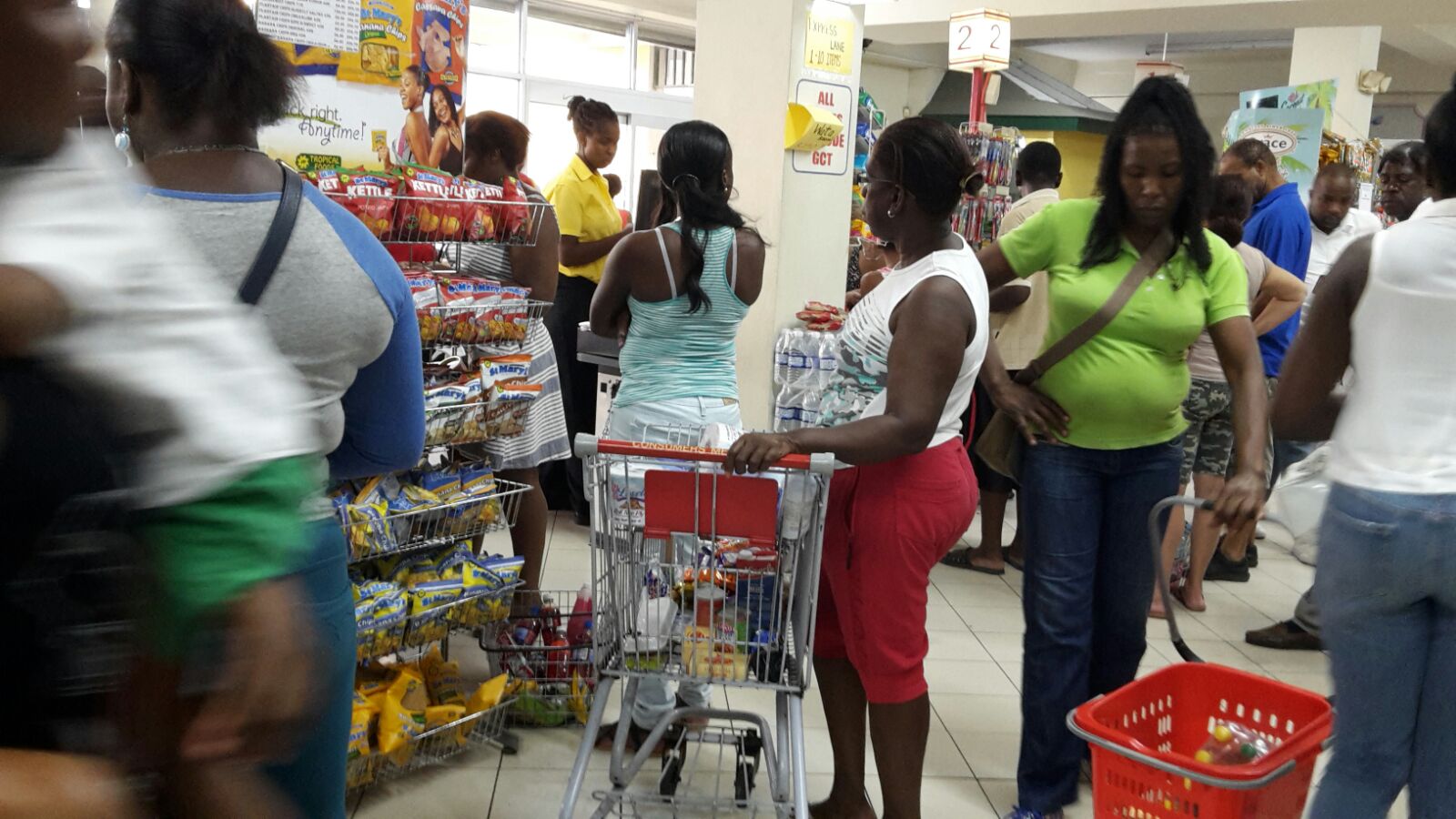 "My Soul feels sad/worried & that #Jamaica will be markedly changed after Sunday/Monday".

That was posted by Dr. Marcia Forbes, notable Jamaican media specialist and author on her Twitter account earlier.

And that perhaps echoes the emotions of many Jamaicans this evening.

Hurricane Matthew, although not expected to make landfall over Jamaica, is forecasted to bring serious hurricane force winds and rain on Jamaica, especially the eastern end, as it passes east of the island as a category 3 hurricane, coming up from from the south.

Dr. Jeff Master posted in his blog at www.underground.com:



"Despite its unorthodox structure, Hurricane Matthew remains a formidable hurricane in the southern Caribbean Sea and an increasing threat to parts of Haiti, Jamaica, and Cuba.

Matthew briefly attained Category 5 intensity late Friday, when its top sustained winds hit 160 mph--only 36 hours after Matthew was still a tropical storm.

By early Saturday afternoon, Matthew's peak winds had decreased to 140 mph, but they have since re-surged to 150 mph as of the 5 pm EDT advisory from the National Hurricane Center. Matthew is now a high-end Category 4 hurricane.

As noted by Jeff Masters in our morning post, only a few hurricanes in the Atlantic have bolted from tropical storm to Cat 5 intensity in less than two days".

Meanwhile most Jamaicans have been extremely busy preparing for the eventuality:


Fisher folks have also been returning to shore and security their boats and equipment.

Local retailers and service providers have been placed media releases of closing hours, with most closing doors by 5pm, tomorrow, Sunday.

Householders have been busy securing their roofs and window while also rushing to get last minute cash, household items and non-perishables.

And speaking of household items and cash, I passeed a few ATM machines and the lines have been crazy! Who said that Jamaicans don't have money? :-)
That was a joke! lol.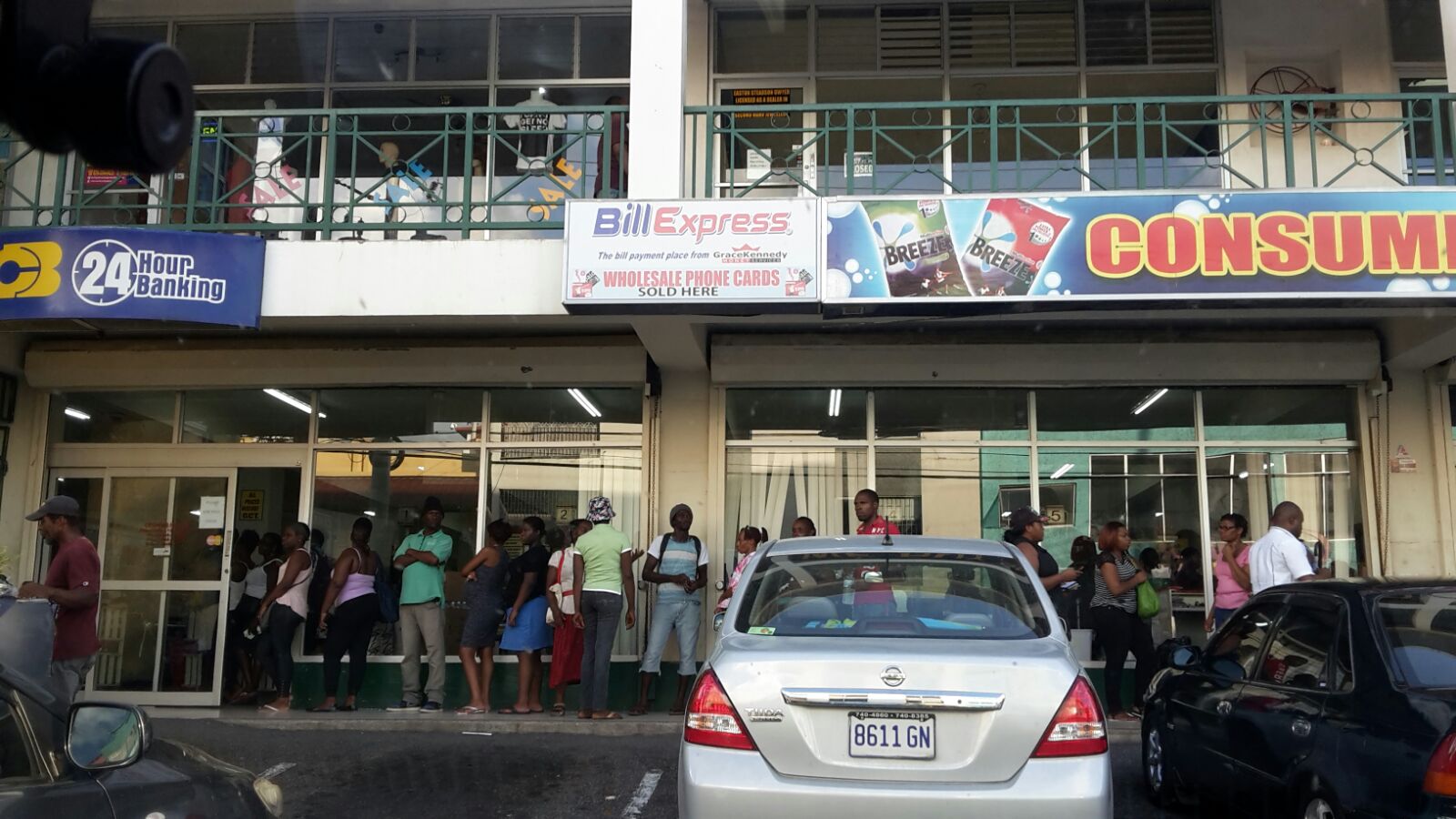 But seriously though, the ATM and supermarket lines have been extremely long and non perishables have been moving exceptionally fast.
I went to a popular local supermarket on Barnett Street in Montego Bay earlier and was lucky to find the last loaf of bread!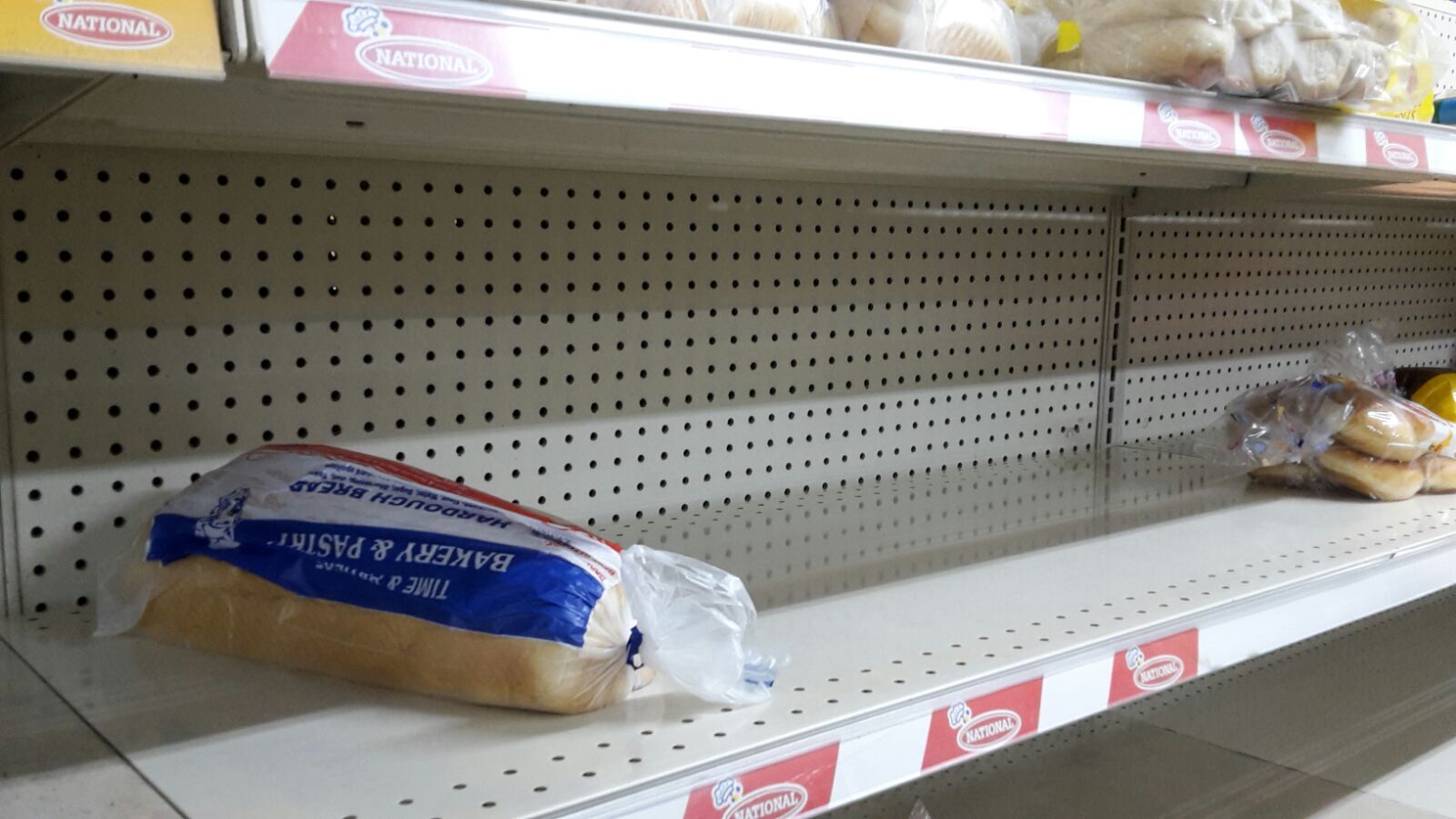 And kerosene oil is also like 'hot bread' now. I observed extremely long lines as many Jamaican stock up on this highly popular necessity.
In the meantime, we are keeping our fingers crossed, hoping and praying for the best. The community spirit works wonders though and so, rest assured, I'll keep you posted as long as the electricity and internet providers permit me to.
Stay tuned my friends! As usual, I welcome
your comments
.
See Also:
Hurricane Preparedness Tips
Regards,
Wellesley Gayle
Founder, My-Island-Jamaica.com
P.S. By the way, on a lighter note, someone shared this pic (below) from social media with me and so I am passing on the love :-)