Independence In Jamaica - Events & Activities
by Denise Salmon
Jamaican Flag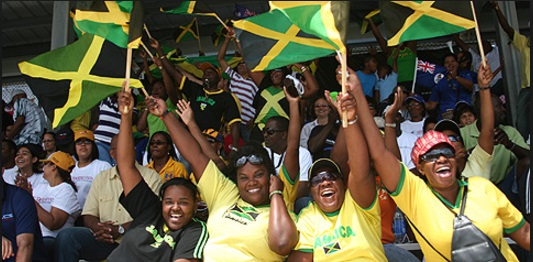 Even though The British took over Jamaica in 1655, after they won a battle with the Spanish and slavery was abolished in 1838, it is said that the planters remained opposed to Emancipation and found new ways to oppress the ex-slaves.
But in 1962, after years of struggle Jamaica became independent - August 6th, 1962. That brought us our own National Anthem and Flag and our first Governor General who was Sir Clifford Campbell. Can you imagine the euphoria? Every year since then, we've celebrated this historic achievement by hosting commemorative events in Jamaica.
The Jamaica Cultural Development Commission -the organization that has the mandate to keep the culture alive, has organized many activities and competitions.
One of these is the Jamaica Festival which has become a key part of the independence (or "Emancipendence" - the merging of Emancipation of Independence) celebrations too.
Through this initiative, Jamaicans have been able to showcase their talents as they dance and sing and enter many competitions across the island.
On a wider scale, the independence activities are usually many and varied, some understandably, are directly related to the occasion while others are more capitalizing on this exciting fun time in the country.
The following are some of the top events and activities planned for this year during the month of August.
August 1-5 - The Reggae Film Festival is being held at Island Village in Ocho Rios, St Ann. This festival is designed to attract producers from all over the world as there are different aspects of Jamaican culture and music that have been used in films many times before.

August 1-6-Smirnoff Dream Weekend, organised by the Dream Team, which is all about more great parties in Negril. This has been a part of Jamaica's independence celebration for nearly 20 years.

August 1-6-ATI Weekend is the original series of parties which are kept at various locations in Negril.

August 2-3The International Reggae Wine Festival is held at Secrets Hotel/Resorts Beach Club, Montego Bay. This Festival attracts wine lovers from all over the world. Some of the best Reggae artistes, a fashion Show and Art and Crafts are usually on display.

August 3-6-The Denbigh Agricultural and Industrial Show will be held at the Denbigh Showground in May Pen, Clarendon. This is where agricultural, horticultural and culinary products are exhibited from all 14 parishes.

August 6-Independence Day: Public Holiday

August 7-Falmouth Blue Marlin Tournament. This competition attracts anglers from home and abroad as several people get excited about Jamaica's favourite fish.

August 18-Bath Food Festival is held at Bath Botanical Garden in Bath, St. Thomas. There will be live music, poetry, and drumming with Kumina dancing. And the Breadfruit Festival is usually held on Independence day.
Then there will be the Annual Ocho Rios Sea Food Festival, where children will enjoy playing in the bounce-about, swings and rides. The festival will be a day and night affair where patrons will enjoy the best seafood.
There will also be the Mello Go Round at the National Arena, Kingston. This is the festival of performing arts, where the most talented Jamaicans perform.
The Air Show in Boscobel St. Mary at the Ian Flemming Airport was much more prominent during the early 2010s than it is now, but barring some years it is still held
All these events are the making of a great holiday week. Here's to a great Jamaica Emancipendence!
And yes, it is good to celebrate Emancipation and Independence, but
WHY
we do is also important.
Independence 2012 was something quite special as
Jamaica 50 Celebrations
were in full gear to celebrate our fiftieth year of Independence.
I also recommend you read
Jamaican Historic Moments 45 Incredible Highlights Since Independence
.
Regards,
DS
References

Freedom Road, JIS Publication

Team Jamaica Handbook, 5th Edition

Senior, Olive, Encyclopedia of Jamaican Heritage, 2003.
Editor's Note
Do you have a question?
Submit it right here
! With well
over 2000 questions already answered
, chances are we can assist :-)
Independence In Jamaica - Events & Activites | Updated: August 6th 2022