Is Carinosa Hotel & Attraction Still Operating In Jamaica?
by verna
(usa)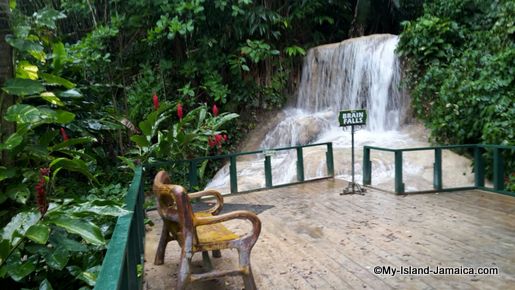 QUESTION: Is Carinosa Hotel Still Operating In Jamaica - was owned by then prime minister, Edward Seaga.



On Sun Dec 11 14:27:52 2016, the following results were submitted from the "Comments" form on my-island-jamaica.com:

------------------------------
First Name: Verna
E-Mail Address: xxxxxxxxx@gmail.com (email protected)
Country: United States
Enquiry/Comments: I know in the 80s Mr. Seaga had a hotel in St Ann, Jamaica by the Name of Carinosa or a name near to that.

I heard that it was a beautiful with birds, flowers and possible fish in a pond or lake.

Is the hotel still in operation, or was the name changed to some other name?

Please I need to know if this place still exists even by another name. I am thinking of making a visit soon.
------------------------------

ANSWER:
by Wellesley, December 2016
Hi Verna!
You actually have one of my favorite aunt's name! Anyway, thanks for asking!
Yes, the property is still in operation today however it is under the name,
Turtle River Falls & Gardens
.
And can I tell you, it is really beautiful! Yep, I was there myself a few months ago on my child's school trip!
You know me... of course, I took pictures and did a nice review of the property.
You are welcome to read it at this link:
https://www.my-island-jamaica.com/a-day-at-turtle-river-falls-gardens.html
By the way Verna, can I tell you this....
One of the things I love about this site is that I learn something more about Jamaica everyday, no joke.
I honestly didn't know about the fact that Mr. Seaga had owned a hotel/attraction in Jamaica, but your question spurred me to do my research.. and tadaa, another new learning for me... I hope this helps you too.
Regards,
Wellesley Gayle
See also:
What To Do In Jamaica
P.S. I invite our ardent fans to
share their feedback here
, so stay close to this link to see the comments it gets.