Jamaica Directory Assistance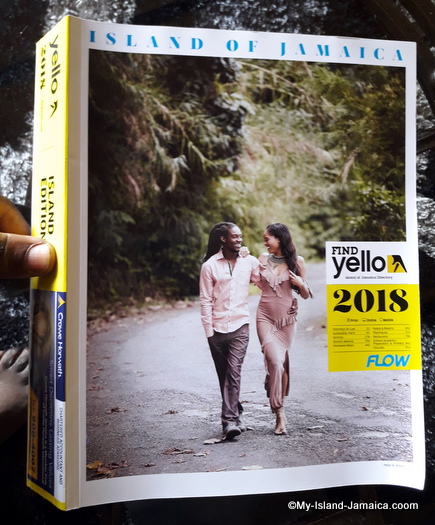 OK, that makes two of us!

I saw the title, Jamaica Directory Assistance, and was ready to respond by redirecting to the telephone directory online website, but read deeper and realized that the asker really just wanted a number for a financial institution here, Jamaica Money Market Brokers.

Anyway, no fuss, I provided that but also provided the link where he or she (and others) can do online searches for just about any local business in JA.

Here's the question... and then my response.


I need a number for JMMB, Kingston office, can you help me please?
ANSWER:
by Wellesley
Sure :-) And thanks for asking!
The local number for phone directory assistance in Jamaica is still 114
.
Note that the first three (3) calls per month a from a landline are currently free, but afterwards, they charge 1.99 USD plus tax.
For those looking for the link to the online telephone directory for Jamaica,
CLICK HERE
Can I tell you that one of the most beautiful things about this website is that we get all types of questions, and I mean ALL types, so this is not off at all.
The JMMB's (Jamaica Money Market Broker) contact number for the Kingston office (at 6 Haughton Terrace, Kingston 10) is 876-998-5662.
I found it online at their website at
https://jm.jmmb.com/contact-page
.
And I think I understand perfectly why you asked. Is it because that number is also the call center number?
There is another direct number, 876-920-7281 but that appears to be busy all the time, yeah I tried it :-)
I tried and got the the call center number though. I wanted to get a direct number for the head office that works but the representative indicated that they are the first point of contact, from them, we'd be directed to the extension, individual or department we seek.
By the way, they have also listed numbers for persons calling from the USA, Canada and the UK.
For the USA, their toll free contact number is: 1-877-533-5662
And for UK customers, the contact is: 0 800 404 9616.
I hope this helped.
By the way, did you know that the Jamaica phone directory is online as well? Yeah they have a website that you can do your phone searches from. I spoke about, and link to it in
this article
about Jamaica phone directories.
As usual, I welcome
your feedback here
.
Regards,
WG
P.S. Have another question?
Submit it here for an answer
.
P.P. S. We've answered HUNDREDS of questions,
click here
and
here
to get even more answers.

Reference(s):



https://jm.jmmb.com/contact-page
Flow Jamaica Representative