JAMAICA INSIDER GUIDE
by Wellesley
(Jamaica)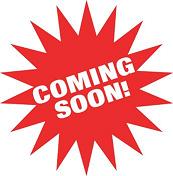 It's a long time in coming but it's aaaaalmost here my friends, finally :-)
I mean in just a matter of weeks!
The highly demanded, eagerly anticipated...
JAMAICA INSIDER GUIDE
-Downloadable & In Print!
The Insider Guide is here!
Click Here access it now!
If you who have been around
my-island-jamaica.com
with me for a while then you will know about how much I really wanted to share this information with you, and despite the disappointments,drawbacks and hurdles, it's finally here (well almost!)
WHY 'JAMAICA INSIDER GUIDE'?
That's easy. There are probably hundreds or thousands of website sharing information on Jamaica already, yes, but how much of those persons do you think
really
know Jamaica?
Moreover not many of those writers even come to Jamaica, left alone live in Jamaica.
The internet made it easy for them to read, copy and paste - it's the truth! Well, I am a Jamaican, and lived here all my life!
...That should answer that question :-)
I'll share with you the VERY BEST of Jamaica - from my own lens, from those who actually came here before and from my local friends and family here.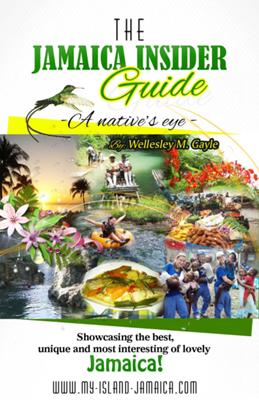 WHAT'S INCLUDED?
Lot's of stuff! I've condensed hundreds of pages of information into a nicely packaged, simple and easy to read (and printable) guide that includes information, recommendations, cautions and tips & tricks on:


How to get around - safely and cheap.

How to save money (even while spending)


Emergency Contacts

Exciting local events & happenings

Best attractions, accommodation, beaches, restaurants & eateries (like "Likkle Ochie" :-)

Nightlife and even...

Tipping - without offending anyone (yes).

etc. etc. etc. :-)

All from a native (and average) Jamaican.
Forget the all-inclusive life, it's everything you'll need to ensure you have a
complete, safe, less expensive and still an awesome vacation in Jamaica
- whether you are a local or visitor.
Note: There will be a few sweet bonuses as well, including the
Top Fun Activities for Kids
and some of the best tours available on the island!
It will be available an as e-book and in print; I am finalizing the details for the print publishing as I talk to you right now.
BE AMONG THE FIRST TO SEE THE JAMAICA INSIDER GUIDE
So, if you have not subscribed to us, do so right now (in the box below)...


Subscribe (above) now, this way you'll NOT miss it!

I have a number of fans who just can't wait!
So what do you think about the idea?
Drop me a line here now. I'll respond to you soon after.

...gone to get more work done :-)