Jamaica - My Dreamland. Happy 50th Anniversary
by Dejana Sovljanski
(Belgrade,Serbia,Europe)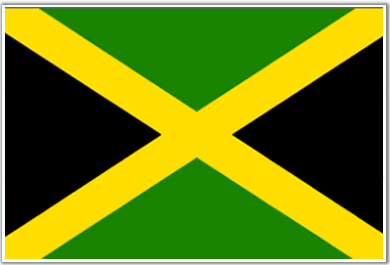 JAMAICA My Dreamland

Editor's Note

This 'story' was sent to us from Dejana, all the way in Belgrade, Serbia!

Who would have guessed that Jamaica has such an ardent fan there?

This is very sweet of you Dejana! Thanks a million for voicing your passion for beloved country.

I was tempted to edit your 'story' to make it more grammatically correct (English) but I decided at the last minute to keep it exactly as you submitted my friend.

You did well and I didn't want to dilute your passion.

Thank you for sharing from your heart.
I love it and I'm sure all Jamaica do too.

Thanks again Dejana!


JAMAICA My Dreamland

How beautiful is our planet! From immense, cold and lonesome regions on north end, Arctic or Siberia in Russia through big forests and mighty mountains and rivers, lakes, peaceful and angry volcanoes, surrounded by powerful and grandiose oceans, to nice and warm places pleasant for living, or inhospitable hot deserts...All around us is beauty, Act and Gift of our Almighty Creator, God, to us, people.

Between the Atlantic and Pacific Ocean, in hug of Caribbean Sea lies Jamaica, surrounded by beautiful islands Great Antilles Cuba, Bahamas, Dominican Republic,Puerto Rico, Cayman Islands from the west, and many smaller islands of Lesser Antilles, Barbados, Grenada, Dominica, St Lucia, Martinique, Guadeloupe, Antigua and Barbuda...All this islands, incredibly beautiful islands, they are like a precious jewels in a magnificent Caribbean Crown, but Jamaica is the most beautiful among them.

Why? Everywhere is beauty around you when you are at Caribbeans... But, Jamaica have everything: nice small towns all over the Jamaican cost, inside land are Blue Mountains, dominate the inland. They are surrounded by a narrow coastal plain.

This magnificent mountains,which was the last shelter for the people who was hiding from slavery, running from slave-drivers, some slaves Maroons were able to escape to the Blue Mountains and live independently. Today, Jamaica has the best, highly valued coffee on the world, which is growing on the only one meadow.

On this magnificent island there are rivers to, North and South Negril River, Black River...on the north, and Sweet River,Salt River, Rio Cobre, Negro River...on the south, with many many sweet and loving places, what we have seen only in some movies, like is James Bond movie.

The most beautiful beaches on the world are in Jamaica. Loving families, in love couples, passion lovers...Everybody can find most beautiful place for themselves. Because, no metter of modern civilization, they are places which are the same like in Columbus time, fantastic pure nature where you can clean your mind and soul, and open your heart. Here nature is unique, fantastic, just fabulous! Many great stories and articles are written about Jamaica, plenty pictures are made,people can see a lot.

But Jamaica you cant only watch on video, photo or movie, this, Jamaica, you
must feel, because if you don't feel, you can't know...
Jamaica's climate
is tropical, supporting diverse ecosystems with a wealth of
plants and animals
.
What is most valuable in Jamaica? Is that most beautiful beaches,clean nature,food, or other Jamaican treasures? NO.The real jamaican treasure are PEOPLE. Great people of grate land...If we look only
culture
,we get surprised how huge is cultural contribution to the world.
Jamaica is Land of Music. Music is everywhere...Even from begging of 20th century, Jamaica is going "in step" with the times.Jazz.blues, rock-steady, ska,
reggae
, dub.
Though a small nation, Jamaican culture has a strong global presence.Jamaica also played an important role in the development of punk rock, reggae has also influenced American rap music, African styles of music. Many internationally known artists were born in Jamaica,including Lee "Scratch" Perry, Peter Tosh,
Bob Marley
, Bunny Wailer, Big Youth,Jimmy Cliff, Dennis Brown, Desmond Dekker,Shaggy,Grace Jones,Shabba Ranks, Buju Banton, Sean Paul, and many others.
Band artist groups that came from Jamaica include Burning Spear,Black Uhuru,Third World, Inner Circle,Culture,Fab Five and Morgan Heritage. The genre jungle emerged from London's Jamaican diaspora. The birth of hip-hop in New York City, New York also owed much to the city's Jamaican community.
Ian Fleming, who lived in Jamaica, used the island for making great James Bond movies Doctor No,For your Eyes only, The Man with a Golden Gun, Octopussy, Live and Let Die, The Living Daylights.
In the 1970s, reggae musician Jimmy Cliff recorded musical crime movie The Harder they come. Another popular Jamaican-based film is the 1993 comedy Cool Runnings, which is loosely based on the true story of
Jamaica's first bobsled team
trying to make it in the Winter Olympics.
There are a famous Jamaican movie Rockers,with a famous reggae musicians inside a story...
In Jamaica, Christianity is the largest religion. The Rastafari Movement had 24,020 adherents, according to the 2001 census.What is most impressive, this people from Jamaica are so strong, they were able to overcome all suffering from their past, true which they passed like a slaves, humiliated slaves, which lived in horrible life-conditions...Shame for human race, and, never to happen again!
When you are lucky and meet this people in personally, musicians from Burning Spear, Max Romeo, or Wenti Wadada, Dub Syndicate, Eek A Mouse, you can only enjoy in pleasant,wise words and positive energy they sending...And, on the end, we see that Jamaica is one of the rare positive places on the Planet Earth today.
Jamaica can put a smile on youre face and warmness in youre heart, she can forgive you or make you to forgive.
Take care, Jamaica, no money in the world which can pay this what you have, and because of any money not to loose this what you have. Every problem can be solved, if is for a goodness of people.God keeps you, dear Jamaica!
EVERY HONOR TO YOU,JAMAICA! HAPPY ANNIVERSARY!