Joe Higgs: The Father or Godfather of Reggae Music?
by Marcia Higgs
(Boston, Massachusetts, USA)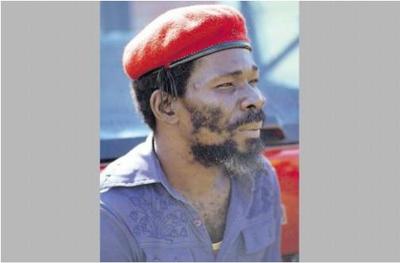 Joe Higgs | Photo: Jamaica Observer
Joe Higgs was the FIRST singer /musician to emerge out of Trench Town. He taught many who were inspired by his craft.

His students included, but were bot limited to, Bob Marley, Bunny Wailer, Peter Tosh, Jimmy Cliff, Judy Mowatt, Derrick Harriott and Wailing Souls to name a few.

In 1972, he won the Jamaica Tourist Board Competition. The first prize included a trip to NEW YORK, where he performed at the event put on by the Jamaica Tourist Board. Thus, JOE HIGGS became the FIRST Reggae Ambassador to the USA.

Additionally, in 1973 when Bunny Wailer decided to abandon the Wailers' first international tour, Bob Marley asked the BEST replacement he knew... their musical mentor, JOE HIGGS.

For more on this UNSUNG ICON, visit www.JoeHiggs.com

Editor's Note
Hi Marcia,
This is fascinating! Thanks for the submission.

You might well be right! From what I am able to gather, Joe Higgs indeed is an unsung hero of Jamaican music in his own right.

Hopefully, this mention will ignite some interest and challenge the institutions of reggae music to rightly recognize his efforts!

He also earned several accolades from some of the finest in the industry, including Peter Tosh and Bob Marley!



"Joe Higgs was a brother amongst the Wailers for years. He was encouragement, and he inspired us and kept us together." - Peter Tosh (1976)

"Joe Higgs helped me understand that music. He taught me many tings." - Bob Marley

I also realized that not only did he mentor some of the greats, but he also recorded some of the finest music from Jamaica, including the following singles....


Dinah (Studio One) - 1963

There's A Reward (Studio One) - 1964

Your Love Is (Studio One) - 1964

Change Of Plan

Burning Fire

Mother Radio

Hurt My Soul

Keep Cool - 1967

Hit Me Back Baby (Camel) - 1969

Mademoiselle (Clandisc) - 1970

Fire Burn w/version (Rupie Edwards All Stars) (Success) - 1970

Burning Fire Version (Joe Higgs & U Roy Jnr.) (Success) - 1970

The World Is Upside Down (Roosevelt) - 1971

World Is Spinning Round (Sioux) - 1972

Lay A Foundation (Blue Mountain) - 1972

Journey To Freedom (Elevation) - 1972

Invitation To Jamaica (Elevation) - 1972

The World Is Upside Down (MCA) - 1973

Wave Of War w/version (Harry J)

Let Us Do Something (Elevation) - 1974

More Slavery (Micron) - 1975

Sincerely (Solomonic) - 1976

Sons Of Garvey (One Stop) - 1979

Devotion (One Stop) - 1979

I Am The Song (The Prophet) (Island)

Worry No More (Island)

Talk To That Man (Solomonic) - 1980

Creation (Ethnic Fight) - 1985

So It Go - 1985

Day O (Shanachie) - 1988

He also collaborated with our musicians to produce a number of timeless music, one of which is captivating...
Oh Manny Oh song
, with Roy Wilson!
I've included the YouTube video below for my audience.
Video: 'Oh Manny Oh' by Joe Higgs and Roy Wilson
Wikipedia has an extensive biography of him. I implore you to
read it
when you get a chance.
Be sure to read more on Jamaica's
Reggae Music here
.
So, do you agree that Joe Higgs is the father/ godfather or Reggae Music? Share ,a href="#comments">your comment here.
Other REFERENCES Cited:



"Joe Higgs", Wikipedia.org, Retrieved from https://en.wikipedia.org/wiki/Joe_Higgs on July 27, 2019

"The Official Joe Higgs Memorial Pages", Iration.com Retrieved from http://www.iration.com/joehiggs/ on July 27, 2019.

"Joe Higgs Life Of Contradiction Review", BBC.com, Retrievd from https://www.bbc.co.uk/music/reviews/5rn8/ on July 27, 2019