Montego Bay Craft Market - An Inside Scoop
It started as an casual walk, but then I saw the possibilities! Not only did it turned out to be a very educational trip for me, it gave me an opportunity to gift you and inside scoop of the local craft market arena in Montego Bay.



I had just completed some business at the tax office across the road and decided to walk across and check out the craft market. It has been a while since I was last there, several years perhaps, outside of that popular restaurant at the entrance.
I browsed around briefly and then decided to have some one-on-ones with a few of the vendors.
I wanted to find out how their businesses were progressing, what their top products where and simply get a feel of the vibe and culture here.
I was
quite
very
impressed, honestly!
Not only where the ladies quite open, welcoming and honest with me, I was alarmed at their creativity!
Most of the products they have on show were handmade, yes by hands, and many of them were made, or completed, by the very same vendors!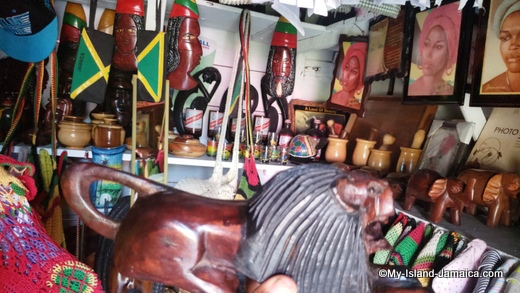 And the shops?
They were neatly organized, accentuated with the colours of the Jamaica flag colors (or rasta).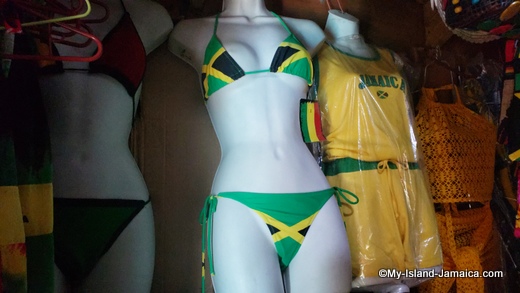 They had something for everyone - mother, father and child; Ms Daley boast that she specializes in clothing for the over-sized.
Among the other popular items on display were:


Bamboo cups.

Crotchet scull hats

Crotchet dresses

Necklaces

Friendship bracelets

Bamboo fans

Crotchet felt hats

Toe rings

Necklaces

Pouches

Rasta pencils

Rasta bags

paintings

Bob Marley plaques

Trays and dishes

Souvenir items of Jamaica's top athletes

Pull over jackets

Tams

Wood crafts, including giraffes and staffs (walking sticks)

Hand crafted jewel boxes &

Table mats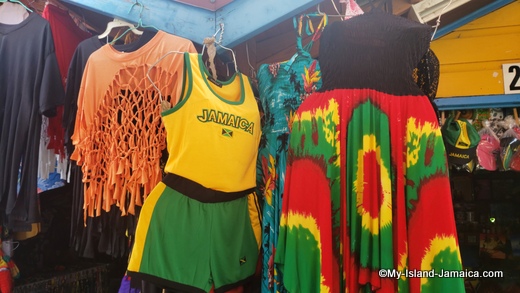 I had a big laugh about those special rug mat skirts and pants that Ms Daley was selling!
And how about a free patois lesson for you?
Don't miss Ms Teleta Jamaican Patois tutorial at 12:01 on the video (below)! Listen to the accent :-) :-)
So, to the four (4) ladies I interviewed, if any of you are reading this, a big thank you! And well done, you made your institution, and your country, proud!
Anyway...
Please enjoy.. and share.
Regards,
WG
P.S. For those who are interested, I've put theirasda contact information in the description of the video.