Montego Freeport, Jamaica - A historical perspective
by My-Island-Jamaica.com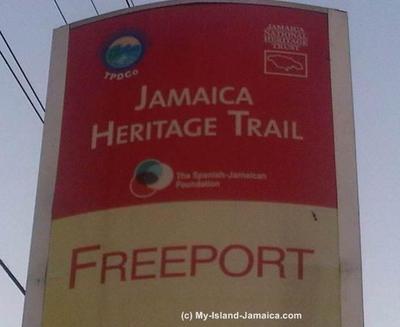 Montego Freeport, Jamaica
After Christopher Columbus's second voyage westward across the Atlantic Ocean, he anchored briefly in 1494 in this area wich the Spaniards later named Manteca Bahia (Lard Bay).


Itw was so named becuase it was one of of the locations from which lard was exported to other Spanish territoriesin the region. It was not until the arrival of the British that the current name
Montego Bay
was given.
During the British Colonization of the island in the 1655, land grants were issued to British subjects including soldiers who had assisted with the conquest.
Records indicate that early settlements in St. James were established primarily along the coasts, near rivers and in valleys. This was significant to the export trade of sugar and other commodities.
This part of the coast assumed even greater importance to the development and sustainability of Montego Bay when the Bogue Islands, situated to the west of the bay, became the focus of a multi-million dollar development project.
This began in 1967 and resulted in the reclamation of 500 acres of land which is now known as
Montego Freeport
.
Today Montego Freeport includes shopping and resort complexes, along with commercial and recreational facilities.
It is a hub of development in the western city of Montego Bay. Its shipping piers afford cruise ship passengers a taste of life in Montego Bay, the tourism
capital of Jamaica
and known locally as the 'the complete resort'.
See also:
History of Jamaica
Source: Jamaica Heritage Trail