Ocho Rios Craft Market - A Nest Of Talents
by Wellesley
Earlier today, I stopped by the famous Ocho Rios Craft Market! It was not so much to buy something, but just to get a feel of the array of products and services been offered there while getting a feel of the guest experience.

Of course I got the almost expected invitation to 'have a look' :-)

You know what I'm talking about too right?

Exactly :-)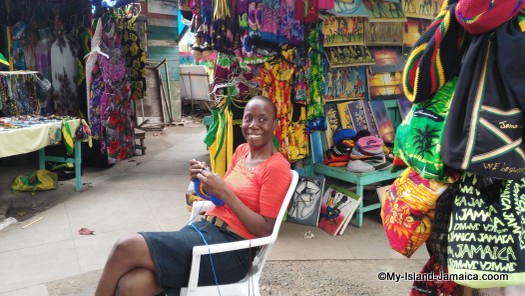 But this time it was more decorous and courteous;
I was properly greeted, ask how I may be helped, and then the inevitable invitation to 'have a look'.

One thing that struck me most though was the rich skill and artistic, creative and inventive mind and abilities of many of those who ply their wares there.

And I don't mean just the sales pitches, I mean true creative skill of a number of them that:




Designs the artwork.

Paints pictures and drawings

Sculpted the wood

Makes the jewelry

Embroidered the laces...

And even Val, the man who mixes the music while trading (buying and selling) his antique LPs and 45 music records.

These business persons, who are truly the engine of small business and entrepreneurship development in Jamaica sometimes get unnoticed or simply overlooked.
And so, I want to take this opportunity to salute and say 'respect due' to all of them (and indeed all craft vendors and small business persons across Jamaica).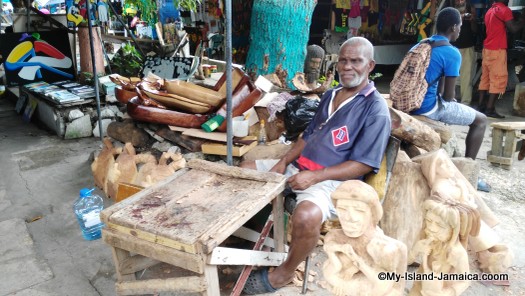 I especially want to big up:


Basy, the Jeweler

Coca, the original wood carver

Keisha, the embroiderer

Stephanie (the shop nearer to the back)

Sadie, of shop #131

Maureen, of shop

#80

Portia and Ms Jennifer of shop #139

Mr. Thompson, the aged and immensely experienced painter and artist, &

'Cheap Sally'. Yeah, that's what she wanted me to remember her as :-)

You and I know the recurring concern about tourist harassment, right?
Well I was pleased to learn that they have made great improvements on that too, especially so through the work of their craft vendors association.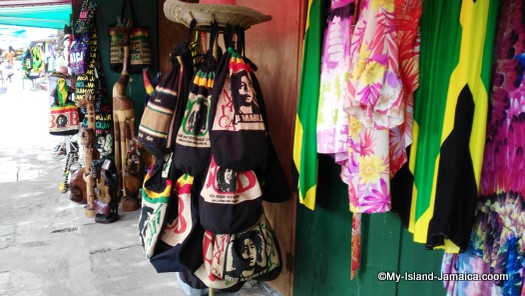 But still, the overwhelming cry is the lack of business, and I empathize for the hardworking merchants.
I spoke to a number of them and they all share similar sentiments.
In fact while I was there for the hour or so, I could easily count the few visitors that came in.
One shop owner, a foundation vendor in the market, lamented the fact that she is not sure what will happen when her child's driver (to school) turns up later for payment as she is now owing him for over 3 weeks!
Their major concern is that they are not benefiting from Jamaica's booming tourist business, especially from the increased cruise arrivals.
It is a bit sad considering the huge inventory of authentic Jamaican products (and skills) they have on offer.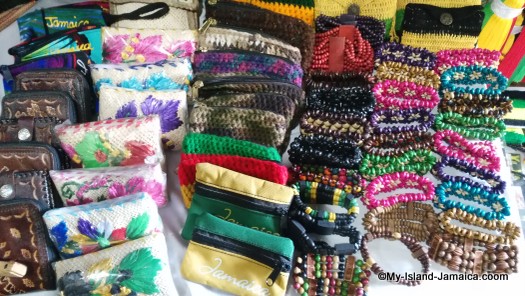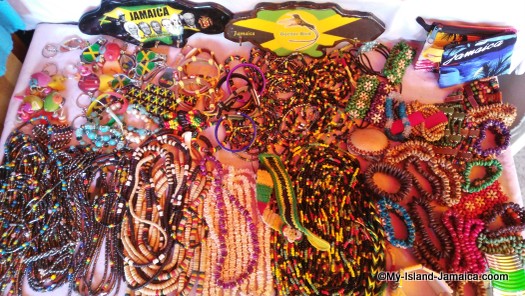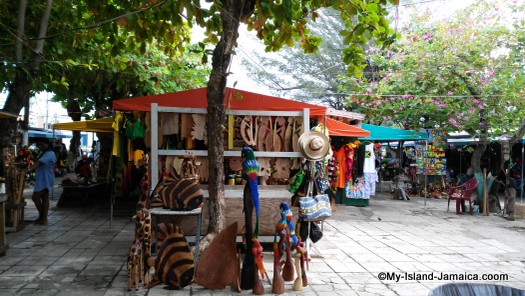 I truly wish them well though and hope that our authorities consider their (and other small business people) plight very soon.
If nothing else, at the least, so we don't lose all the raw Jamaican talent and artistry (a gold mine I believe), that can be found across the length and breadth of our island Jamaica.
-Wellesley
P.S. I welcome
your comments
.