Oxtail stew with escallion
by Heidi
(London, UK)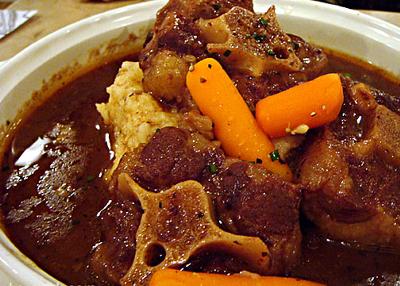 Jamaican Oxtail
Question by Heidi,London, UK

I came across your recipe for oxtail stew and it mentions escallions (spring onions) and green onion stalks, when I Google it, it gives me the picture of escallions, is that right?

---
Answer, by W.Gayle
Hi Heidi,
I did some research myself and found that interestingly, there are many varieties and names!
For us (Jamaicans), when we mention escallions, we are simply speaking to the stalked one without the huge bulge at the bottom, that's all.
I understand they might all be related but, yes, that's all.
Back to
Jamaican Oxtail Stew Recipe
|| Back to
More Juicy Jamaican Recipes