Returning to Jamaica next April!- 12 days this time!
by Linda
(USA)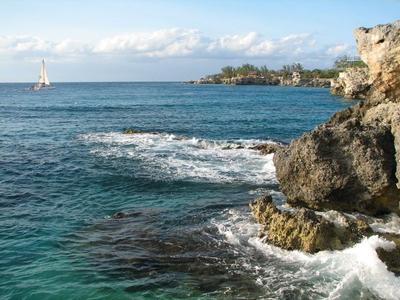 cliffs at negril
My husband and I are returning next April. We were there for 8 days last time we are planning on 12 days this time!

We stayed in Negril the first time and will be returning there again. I keep remembering the warm crystal clear aqua waters the white sand.

The people were welcoming easy to talk to. I tell everyone about Jamaica. Climbing the lighthouse seeing the sights the sounds. The children getting out of school. Learning about the culture.

When we returned I could even smell Jamaica when I unpacked my bag. I knew that we would be returning.

We are planning on seeing more of the country now that we have 12 days. We like to do things but would like to do a few things off the beaten path.

So if anyone has any ideas we like nature and history.

Linda


---
Wellesley's Note
Hi Linda,
Welcome back!! Sure, there are tons of stuff, and yes, off the beaten track stuff.
Have you ever checked out
Barrett Adventures
? I know the owner, Carolyn, personally and she is wonderful.
She is actually American born, but she married a Jamaican and has been living here for many many years. Her visitors always gives her 5 star!
Believe me when I say she knows the ins and outs of Jamaica more than I!!
Here is her site:
www.barrettadventures.com
. Tell her I suggested her to you :-)
Go ahead, make it 12 days of pure fun my friend!
Regards,
Wellesley