Rio Nuevo Village Attraction In Jamaica
by Rachael Graham
(St. Catherine Jamaica)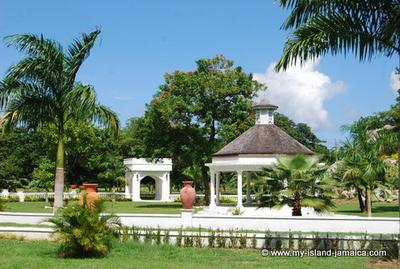 Rio Nuevo Village Attraction
The Rio Nuevo Village attraction is situated off the North Coast High way- just across the Road from Spring Valley. I went there last week and I am not kidding you' 'It is a wonderful place.

There is a gas station on the same side on the left if you are coming from Ocho Rios Town Center.

It is very close to the Tower Isle Beach and the amazing thing is that there is a river below; a river with clean transparent water. It is so cool, a great place to visit: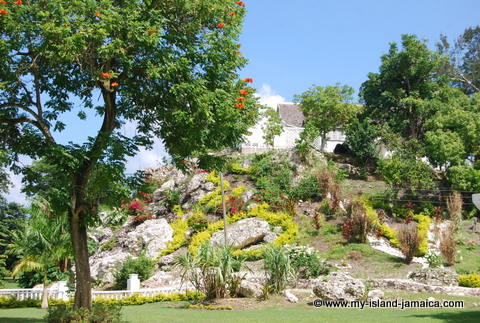 Rio Nuevo is said to be the battle site where the Spanish forces led by the governor Don Cristobal Ysassi were defeated. The site is well tended, shaded with pimento (allspice) trees and has a fine view of Rio Nuevo Bay.

It is suitable for any one and every one; schools taking the children on a historical trip, a family or group picnic, a day trip for tourist to the island, or some history lesson.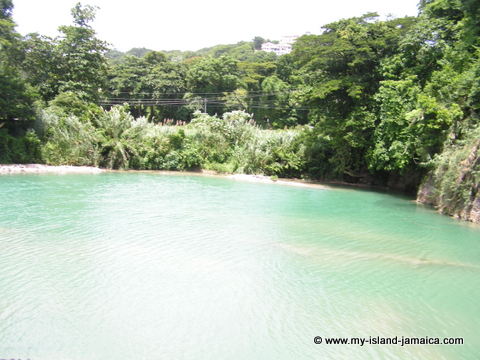 It is also ideal for a film maker, visual artist, writer, Musician and anyone who is in the fashion business.

If you are getting married or having any other functions, like I mentioned above, give David Wilson a call at 876-588-1635 for more information. You may also email: rionuevovillage@hotmail.co.uk. Their website is http://www.rionuevovillage.com (coming soon)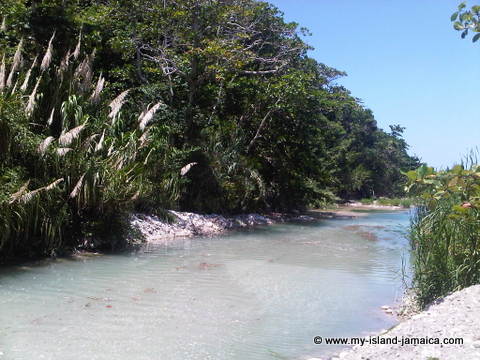 You just have to see this place; there is so much to learn about the place and there is nowhere else like it- as far as I know.

Close to the river, and close to the sea in a very relaxing, calm and tranquil place.
Go and check it out.