The Passion of Reggae and African Music
by Joel
(Sierra Leone)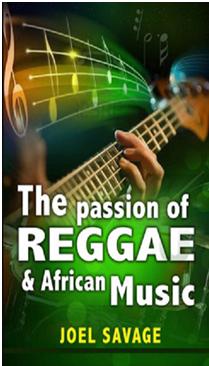 The Passion of Reggae and African Music
The Passion of Reggae and African Music

The force behind reggae music can't be exaggerated. The music continues to influence music lovers from all walks of life.

The seed of the music which was taken from Africa to the beautiful island now called Jamaica, giving birth to great singers in the name of Jimmy Cliff, Desmond Decker, Burning Spear, John Holt, Lee Scratch Perry etc, and some groups like Toots and the Maytals, Migthty Diamonds, Abyssinia, Cimarron etc.

But reggae cannot be classified as music for black people. Over the years reggae and certain Jamaican musicians have inspired a number of white singers such as Alborosie, Collie Buddz and Tilmann Otto, alias Gentleman, penetrating the international market to share their experience with reggae lovers worldwide.

Like a magnet the sharp message of the music has brought awareness to many people including whites, all following the Rasta movement.

In this book, the writer reveals the thoughtful message of wisdom and words of some of the great artists behind reggae and African music.

Read the live performance and interview of Anthony B, Andrew Tosh, Luciano, Junior Murvin, U-Roy, Capleton, Aswad, Prince Malachi, Leroy Brown, The Congos, Live Wyya and some African artists such as Manu Dibango, Tutu Pouane, Femi Kuti and Seun Kuti.

Within some few years after interviewing the reggae stars, the cold hands of death has taken four away. Gregory Isaacs, Lucky Dube, Alton Ellis and Joseph Hill of Culture are gone, but their music will be there forever.

The roles they played in highlighting and taking reggae to international level can't be deleted from the history of reggae. Their places, no one can fill, my condolence to the families and fans, who received the news with pain and sorrow.

The Passion of Reggae and African Music is a unique hard cover book, supported by coloured photographs of artists, as they share their experiences and passions with reggae fans through their words of wisdom and inspiration.

The book is available at Barnes and Noble, Amazon and online bookshops on the internet.

For interview or any question about the book contact the author directly via the comments link below or Wellesley Gayle of www.My-Island-Jamaica.com for his contact details.