The People of Jamaica
by Kermit Harpold
(Crossnore, NC 28616)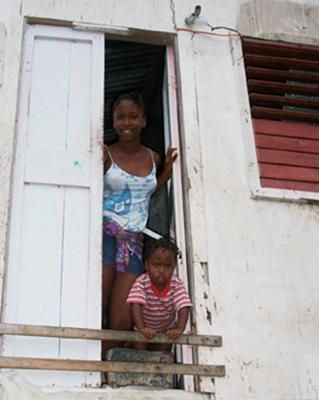 Beauty
Contest Entry #39 - The People of Jamaica

---
I have always heard that the best place to hide something is right out in the open.
think this is what has been done in Jamaica. To me, the most beautiful, memorable site in Jamaica is it's people. I have seen much of Jamaica's natural beauty, but it is the people who have taken my heart.
In my trips to the island, I have always had the privilege to stay with a citizen of Jamaica, in their homes. I have been blessed with hospitality that is found in few other places.
Whether it's a baby in it's mothers arms, Mama Joy taking care of the children in Kingston, smiling faced little children sitting on a board bench for Sunday school in Pumpkin Bottom, a young man or young lady at school, a storekeeper in Sandy Bay, a preacher at Water Mount or a loving "granny" up a winding road at Mt. Montpelier...they are always the same.
They act like they've known me forever and I'm part of the family. It is these sites and the many other Jamaicans that I feel blessed to call friend that are without a doubt the most beautiful treasure of Jamaica.
---
Submit Your Own Attraction here
or
See prior submissions here
.