What can I bring back from Jamaica to Canada?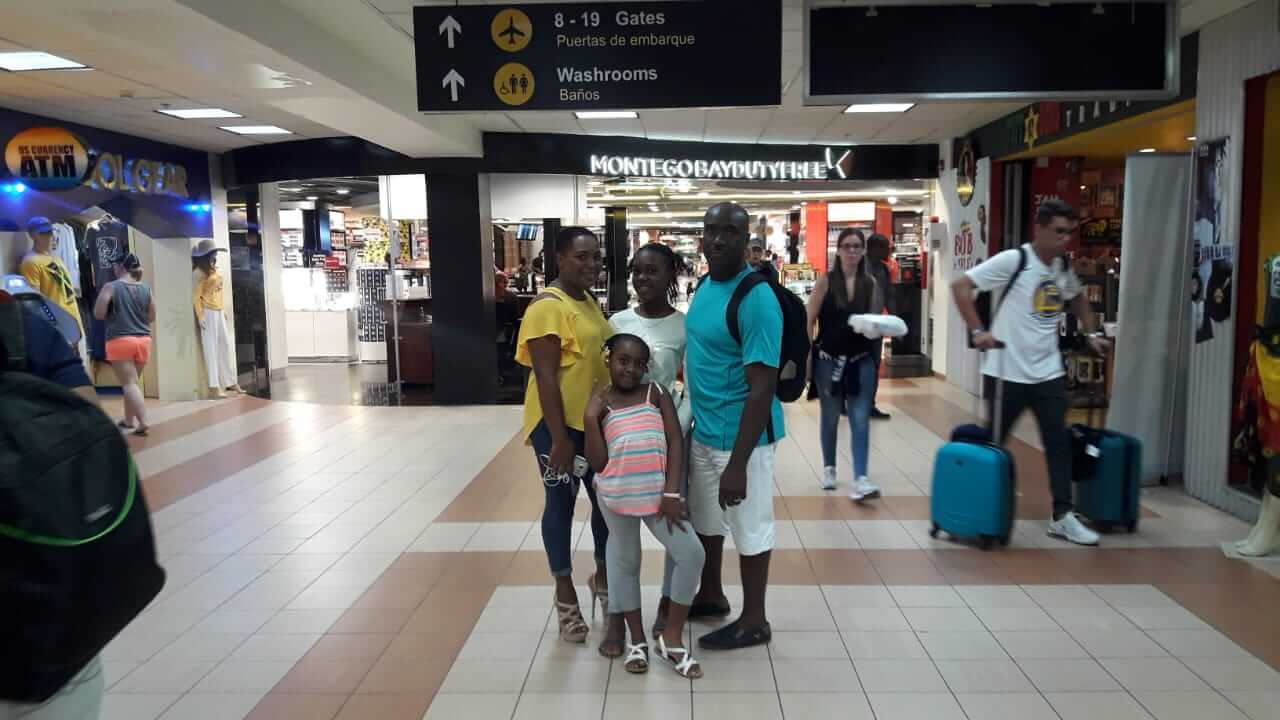 Answered By Lajune Stewart, Associate Writer

Are you a visitor from Canada to Jamaica and you want to take home a Jamaican memory to crow about?

OR

Are you a Jamaican planning to visit Canada and is a little uncertain about what you can take for your family/friends?

Well welcome, I am so happy came here.

First here is some trivia for you? :-)




Question: How can you spot a Jamaican returning home/visiting another country?

Answer: Easy. It's the person with numerous pieces of larger than average luggage. lol.

Jamaicans are guilty of taking back something for every family member or friend when they are returning home or they stockpile all the Jamaican goodies that are possible to take back.
We are also known to try a few impossible things as well all in the name of taking back a little piece of yard.
When I travel to Canada from Jamaica though, what exactly can I take back with me?
Because of the dynamic changes happening globally, you experience drastic security measures. Sometimes you are prepared and at other times you are not as prepared as you like to think you are.
These high security measures become especially apparent when traveling to high risk places such as USA and Canada. Rest assured that border protection agents and officers are responsible for protecting the country's points of entry (and they are serious about it).
Here are some general guidelines that might help you as you travel less stressful from Jamaica to Canada:


Complete declaration forms

Ensure that your items are easily distinguishable because border service officers will need to identify the goods you are bringing into the country as they examine your luggage.

You are responsible for opening, unpacking and repacking your luggage (for this very reason I don't waste my time folding and packing my stuff neatly, this saves me time and frustration)

Ensure goods are easily accessible for inspection. Some of us are guilty of "hiding" stuff in our luggage. Your receipts might come in handy if you are required to prove length of stay (hotel accommodation etc,), you will be helping the CBSA to help you.

What Can I Bring To Canada
Canada is reputed as having one of the most stringent food safety systems in the world.
So Regarding what to bring, I have used the information provided on the website of the Canadian Embassy to give you a list of items normally allowed into Canada.
It is wise to note also that, even though you are granted permission to take these items with you into the country, you are still required to state them on a declaration form, as some may require special documentation.
With that said, here is a list:


Baked goods – To include candies etc., no goods containing meat in quantities of up to 20 kilograms per person.

Dairy products – to include cheese - up to 20 kilograms per person

Flowers (cut): Must not be for propagation.

Fruits and vegetables: Limited to dried, frozen or canned in quantities of up to 20 kilograms per person. Note: Depending on the country of origin, entry may be severely restricted or prohibited. Must be free of all growing media, soil and/or related matter.

Herbs, spices, tea, coffee, condiments Entry permitted (legal).

Leather goods and skins - Fully tanned hides and skins only.

Wooden souvenirs - Must be free of bark, insects or evidence of insect activity.

Foods Prohibited From Taking To Canada


Milk products (whey, cream, skim milk, butter oil, and like items) in these forms: dried, frozen, reconstituted, or fresh

Fish and seafood - all species except puffer fish and Chinese mitten crab (Eriocheir sinensis).

When are special documents required?
Some items may need special documentation before entry is granted into Canada (from the United States or other countries), may require documents such as permits issued in Canada in advance, and/or certificates from the country of origin.
These items include:


meat and dairy products

nuts

plants

fruits

live animals

For assistance in finding or interpreting the requirements listed in Automated Import Reference System (AIRS), you may contact the Canadian Food Inspection Agency (CFIA's) National Import Service Centre (NISC).
To request permits, contact the Centre of Administration for Permissions. Failure to produce the appropriate documentation means your items will be prohibited from entering Canada.
Oh and just in case you were wondering (about that special Jamaican herb), let us clear it up instantly. Notwithstanding the fact that cannabis (weed) will become legal and regulated in Canada in the near future and is decriminalized in small amounts here in Jamaica, it is still illegal now.
It therefore remains illegal to transport cannabis out of Jamaica into Canada. You will be arrested and prosecuted!
"Tek mi foolish advice" (Take my foolish advice), first visit the Canadian embassy's website (
Link Here
) to verify the extensive list of prohibited items and or special documents / requirements before you go out and shop.
This will save valuable time, energy, money and loads of frustration and regret.
Regards,
LS.
P.S. Get answers to more frequently asked questions
here
.