What is Falmouth Jamaica Like?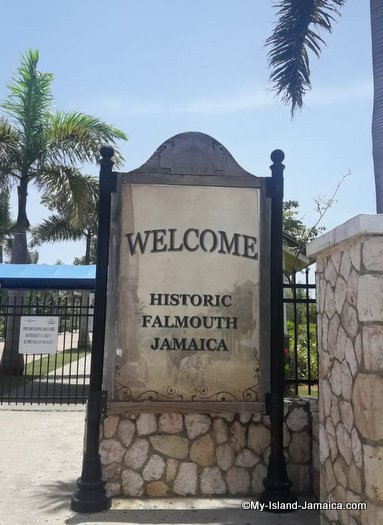 Answered by Isheba Cornwall, Associate Writer

Falmouth, which is the chief town and capital of the parish Trelawny, is one of the most unique destinations in Jamaica.

On a typical day, Falmouth is a buzz with commerce and tranportation. Not only does it have several private and public sector businesses, including banks and insurance companies, several self employed individuals can be seen peddling their wares - as typical of most Jamaican town centers.

Falmouth is also the hub between Montego Bay and other towns in an around the St. Ann/ Trelawny area. These include Discovery Bay in St. Ann and Clarks Town and Albert Town in Trelawny. As a result, several local taxi operators can be noticed on a daily basis.

Although known for its rich Georgian architecture, this town is literally where some of Jamaica's best adventures converge - Yes! right there on the north coast of this beautiful island.

If you live for adventure and you want to get a good taste of our local flavour, coupled with our real Jamaican culture, history and leisure then Falmouth, Trelawny is definitely the place for you.


Weather In Falmouth
And what about the weather? Don't worry, the weather is good all year round. June is considered to be the warmest time of year with an average temperature of 84 °F (29 °C) - while the coldest (or should I say cooler) is January at 79 °F (26 °C).
Read
more of the Jamaican climate and weather here
.
Places To Visit In Falmouth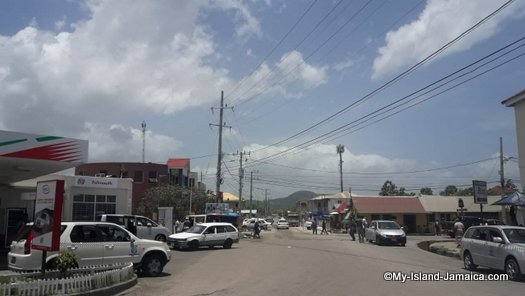 From history and culture to sights and activities, the following are some of the must visit places and things to do in Falmouth.


Good Hope Great House and Plantation, Jamaica

Good Hope great house is undeniably one of Jamaica's most inimitable great houses. The great house is almost the same as it was when Colonel Thomas Williams first built it in 1755. Chukka Caribbean 1-877-424-8552 operates tours to the estate.

Other great tours and things to do in (and around) the Falmouth area, includes:


Martha Brae Rafting,
http://jamaicarafting.com/
1 876-952-0889


The Glistening Waters Attraction, http://www.glisteningwaters.com/
1 876-954-3229


Hampden Estate
http://www.hampdenrumcompany.com/
1 876-482-4632


Jamaica Swamp Safari Village
http://jamaicaswampsafari.com/


The Blue Waters Beach Club
https://www.bluewatersbeachclub.com/
1 876-430-2827


Hampden Estate Tour
http://www.hampdenrumcompany.com/
1 876-482-4632


Burwood Beach
(Lovely upgraded public beach) just off the main road


Falmouth Court House
http://parishcourt.gov.jm/content/trelawny-pc
1 876-954-3339


Water Square
In the center of the town


The Heritage Walk Tour
.. including Jewish cemetery and Georgian architecture.
1 876-407-2245


Fishing Charters
Captain David, 1 876-276-9885
or Captain Michael, 1 876-466-2194


Watersports
Jamaica Paradise Skyboarding
1 876-818-6488)
Or JamaicaWay Watersports, 1 876-594-7562

And, though not found in Falmouth but near enough to drive, visitors on the island can visit Dunn's River Falls and the Green Grotto Caves in St. Ann or the historic Doctor's Cave Beach in Montego Bay.
Highly recommended
. Read more on the
the top places to visit in Jamaica
.
So you see, Falmouth presents a great nice mix of history, activities and local flavour, be sure add it to your bucket list. Be sure to read
more on Falmouth here
.
See also:
Top Rivers In Jamaica
. As usual, I welcome
your comments here
.
References:


http://www.royalcaribbean.com/findacruise/ports/group/home.do?portCode=FMT

https://www.tripadvisor.com/Tourism-g612473-Falmouth_Trelawny_Parish_Jamaica-Vacations.html

http://www.jaital.com/falmouth-jamaica/falmouth-river-tubing-and-bengal-beach-tour_rLmI_5947.html

http://jamaicagreathouses.com/goodhope/

http://www.climateandweather.com/weather-in-jamaica