What is High School Life Like in Jamaica?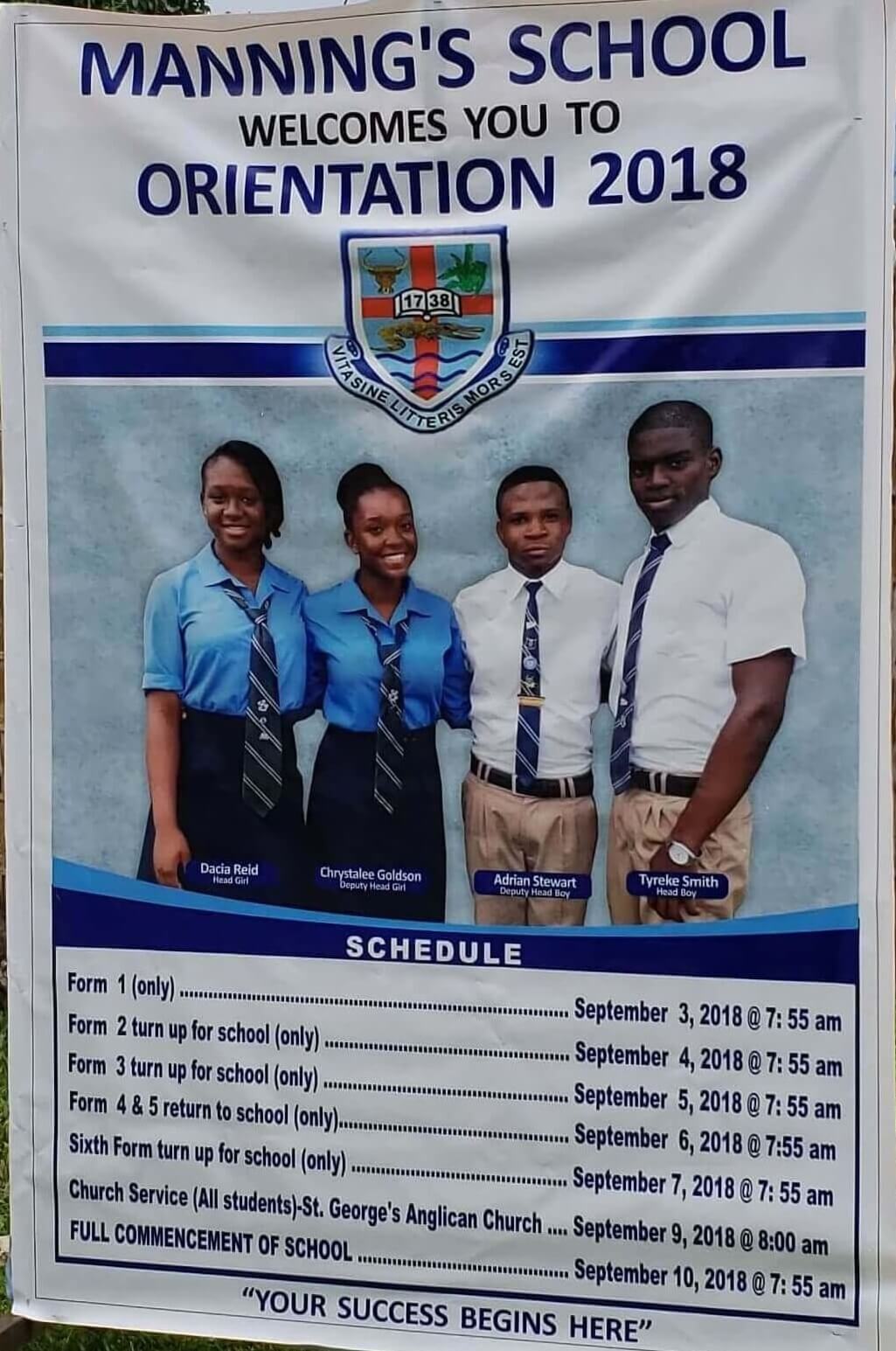 Answered by Sheree- Anita Shearer, Associate Writer

If you can recall bundling up in long lines to get a patty or boxed lunch, conforming (or not conforming) to a dress code, getting what you believe is unjust punishment, trying to concentrate in noisy/hot/overcrowded classrooms or representing your school in netball, hockey, football, basketball, track and field, debating, chess, performing arts, and a host of other things, then like me, high school is not yet a distant memory to you.

If you cannot recall, then chances are you have not been to high school in Jamaica.


Qualification For High School in Jamaica
High School is one of the most anticipated chapters of a Jamaican teenager's life, beginning at about twelve/thirteen years of age.
Children feel a sense of independence as they step out for high school. To begin with, it's the first time many students, particularly in the rural parts, begin to take public transportation to school as they are now going to travel a greater distance to and from school.
You become your own boss in a sense, because you will be trusted with managing your finances on a daily basis.
You will have to make life changing decisions; personal and career wise. You will meet people who will, in most cases become lifelong 'besties' (or haters) for the rest of your life.
But first, you must do the transitioning exam which was up to recently called GSAT now being replaced by the Primary Exit Profile (PEP).
Transitioning to high school means that you have at least basic mastery of four (4) core subjects; Mathematics, English Language, Social Studies and Integrated Science.
One's competence is tested by the exit exam done in the final year of primary school. The exams are to be done at scheduled points across the three terms of school with the results provided to the receiving schools, sending schools and the general public some months later.
Parents and guardians usually meet with the school to determine the schools they prefer for their child/ward to attend.
There are multiple combined factors that determine which of your school choices you eventually get; this includes the quality of your grades received, your proximity to the school and personal preference.
Traditional and Non- Traditional Schools
You can either be placed in a traditional or non-traditional high school.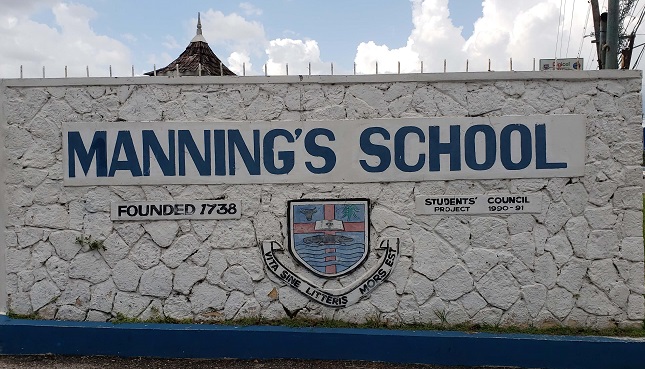 The traditional high schools are those that have been established for a long time. These schools are usually where the top performing students are placed.
That is shifting however as the Ministry of Education is trying to create a balance that will give more non-traditional high schools a chance to excel in academics as well.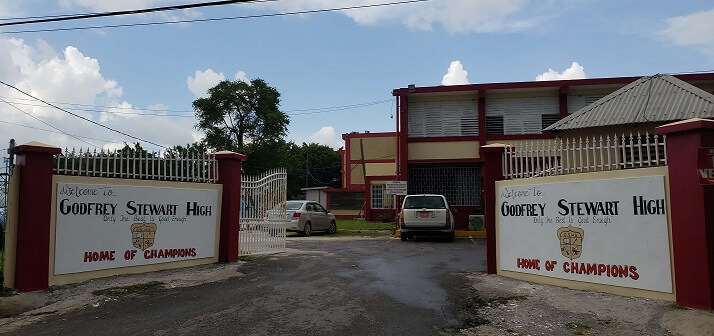 Grade Divisions
Some schools define the year group as a grade while others say form- it means the same.
The child in grade seven (7) may be called a first (1st) form student at another school.
They function at the same grade level and the subjects are all the same in most cases.

Grade 7	        1st form
Grade 8	        2nd  form
Grade 9	        3rd form
Grade 10	4th  form
Grade 11	5th form
Grade 12	6th  form (lower)
Grade 13	6th  form (upper)

September Mawnin (Morning)
"September Morning" - (the colloquial name given to the first Monday in September which is the first day of school) is a high day in Jamaica whatever educational level you are at.
Here are the top five things that a Jamaican child must have for September Mawnin


A very sharp haircut or noticeable hairstyle

The neatest and firmest pleats

A trendy bag,

Stylish shoes (some of which violate school rules) and Cosmetics

Extra lunch money/taxi fare.

High School Dress Code
Jamaican schools wear uniforms (some with more pride and tradition than others). Girls tunic and blouses vary in colour and design according to the school, while males typically wear khaki pants and shirt.
Epaulets and ties as well as school crests are added variations. Students are expected to be garbed in uniform unless it's a special day such as Sports Day, Fair Day and Barbeques (and even then some schools still required it).
Occasionally a school shirt or jersey is accepted. Uniform length is specified by 'inches below the knee' in the case of females, while male pants should fit loosely.
Subjects Studied In High School
In high school you are required to do subjects from three main fields; sciences, business and arts for your first three years.
This gives students a chance to be rounded while developing their interest.
In the fourth year you get to decide what subjects you want to do to after choosing your career path.
It is also a requirement to do a technical subject such as technical drawing, to ensure that you are leaving high school with at least one basic skill.
Some high schools have a sixth form programme which is a two-year curriculum that exposes you to tertiary level education.
It may even reduce your university tenure. Some even provide Continuing Education for those persons who may have had to discontinue high school for various reasons.
They are given a chance to go to school in the evenings a sit Caribbean Examination Council (CXC), or GCE to get their life back on track.
Ten Extra-Curricular Activities in Jamaican High Schools
High school teaches students to balance their time between their obligations and their interests.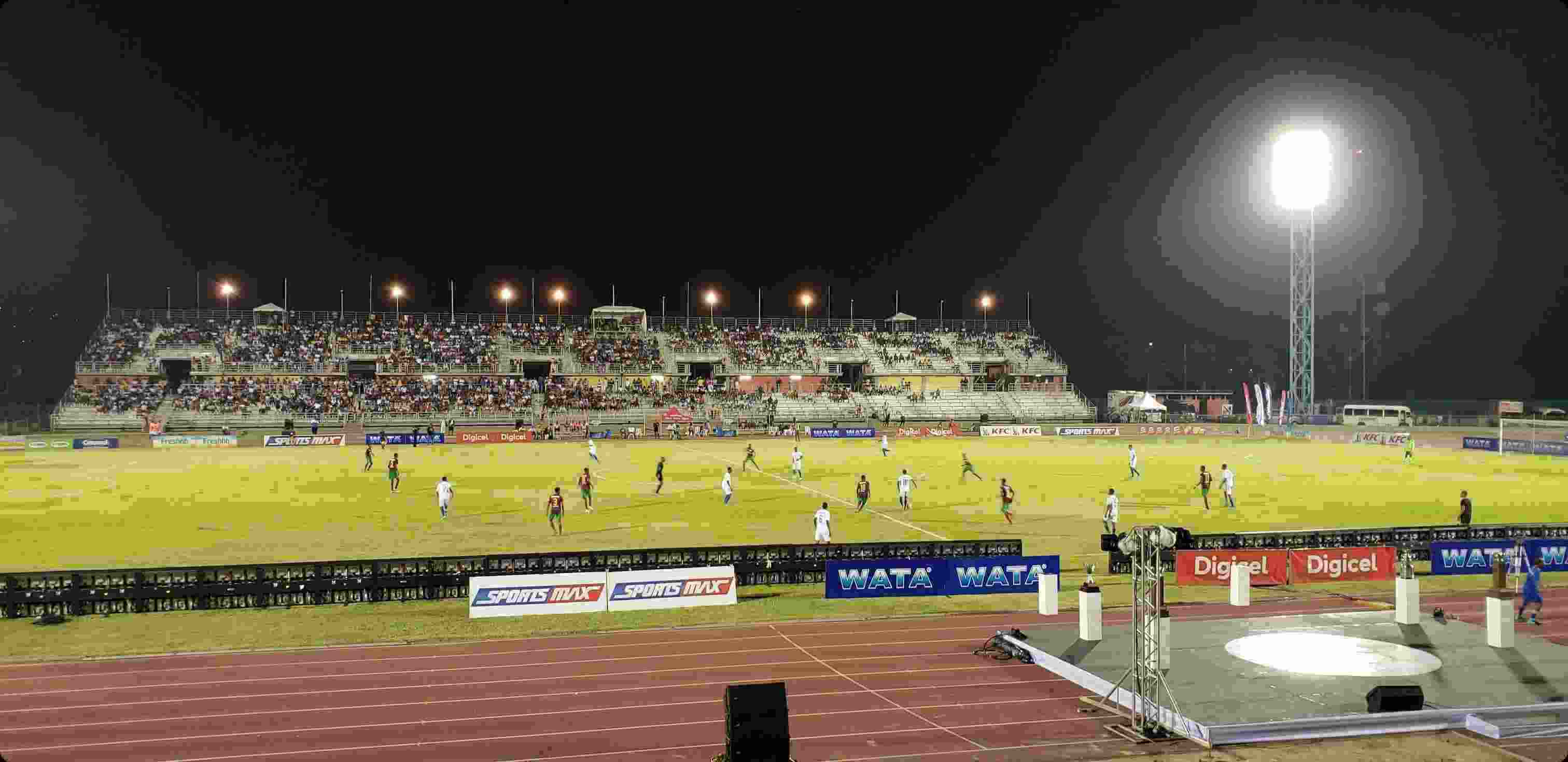 Yes there is a no shortage of options when it comes to extra-curricular activities. Here are ten types of extra curricula activities done in a typical Jamaican high school:


School Boy Football mainly Manning and DaCosta Cup

Grace-Shield Cricket Tournament,

ISSA Netball competitions,

ISSA/Grace Boys and Girls Championships Grace Track and Field

JCDC competitions in several cultural and art forms including speech, dance, drama and music

TVJ's 'All Together Sing' which is a competition for high school choirs.

Burger King National Debates,

TVJ School Challenge Quiz

Jamaica Library Service Reading Competition

Added to these are Clubs and societies that focus on everything from Healthy and Wellness to Outreach Endeavours. There are the Girl Guides, Healthy Lifestyle and Fitness Clubs, 4-H Clubs, Performing Arts Clubs, Young Entrepreneurs Society and Rotary Clubs just to name a few. Each club or society has a uniform and students are allowed to wear this once or twice a week.

This may sound overwhelming but if you are a good manager of your time and you are willing to put in long hours on a consistent basis you should do well. Assignments and class work are important but one cannot discredit sports and other extracurricular activities and how these can positively impact an individual and even a nation based on past and recent evidence.
Escaping High School Work - Legally
By escaping school work we are definitely not advocating that you skip classes. O NO! There are many legal and acceptable ways to escape school work while in high school, here are a few :-)


Sports Day

Barbeque Day

Fair Day

Hat, Socks and Tie Day and

Old-School Day where students dress up in fashion from the 70's, 80's or 90's.

These events give students a chance to relax and escape from the academics for just a few days out of the year.
Jamaican High School Tuition
Tuition is not usually expensive in Jamaica as the government subsidizes the costs. Parents pay a nominal fee and students must be admitted whether or not this fee is paid.
Texts books and other learning materials including internet access is provided by the school in most cases. Students sometimes have to source some of these books if there is a shortage.
The Programme of Advancement Through Health and Education (PATH) is a Conditional Cash transfer programme for those students who are not able to come to school because of financial issues.
They give the students on the programme money for school and subsidize lunches at the schools as well. Schools charge auxiliary fees and contributions to help offset expenses.
Other High School Services Offered In Jamaica
High School is challenging and as such students are required to attend guidance classes once a week. You can also request seeing a counsellor or be referred to one if the need arises.
If you would prefer to speak to a fellow student, there are peer counsellors, prefects, and the Student government body with which you can speak.
There is also a big sister/brother initiative where Senior Prefects are assigned to junior classes and are required to meet with them at least once a week to speak with them about life at school and home, share their high school experience and to listen to any complaints or concerns they may have.
Some schools also provide work experience for those students who are in their final year of high school. This way they receive professional experience before they leave high school.
This is a benefit to high school students as some organizations employ them or give them scholarships to continue their education.
There is also a school nurse who manages the sick bay. This person is a trained nurse.
Learning, growing, playing, performing, standing out or playing it cool, I'm sure that my peeps out there thinks it sure is cool to be in high school here in Jamaica.
Rep your school every time!!!!
See also:
Jamaican Schools
.