Yeah, Its My Birthday
Published August 29 2017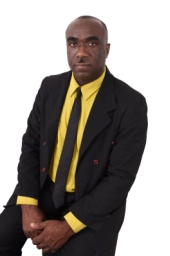 Today I celebrate yet another birthday anniversary!
I say, To God Be The Glory!

Of course, you know I take nothing for granted.

I know that it is God's grace and mercy that has kept me and so I penned this prayer of thanksgiving, gratitude and hope...



Almighty God in heaven, I thank you for yet another glorious day. And moreso, as I celebrate yet another birthday anniversary today - one more year!

I take it not for granted as millions around the world doesn't, and perhaps cannot, enjoy the freedom, love, opportunities and resource that I enjoy today; help me to remain humble.

I thank you for the learnings, achievements and experiences you've afforded me over the past year;

For the persons and situations you have allowed to come my way, good and bad, as even with the bad, you had solid lessons for me.

Thank you for family and friends, especially those that are closest to me, near and far.

Thank you for education, business and social connections, and all the technologies and media that facilitate them.

In total, they all play their role in taking me to the next steps in personal learning and development.

I pray for my family, friends and those in need across the globe;
For those depressed, hope,
For those in bondage, freedom
For those who are weak, courage
For those confused, direction

And for those who are doing well, continued favour.

I celebrate this birthday with humility of achievements, but also with bright and high hopes for the future - starting with this new year.

I pray that my plans and objectives are aligned with your plans for me and that you continue to inspire me, guide me and deliver me from evil.

Above all, I thank you for salvation in Jesus Christ.
Surely, to you be all honour and glory... Amen.

© Wellesley Gayle, My-Island-Jamaica.com

Thank you once again my friends for the special outpouring of love! And thanks in advance for your kind birthday wishes to me.
Please
share your wishes here
Regards,
Wellesley