15 Interesting Facts About The Sangster International Airport (SIA)
by Deon Clarke | Associate Writer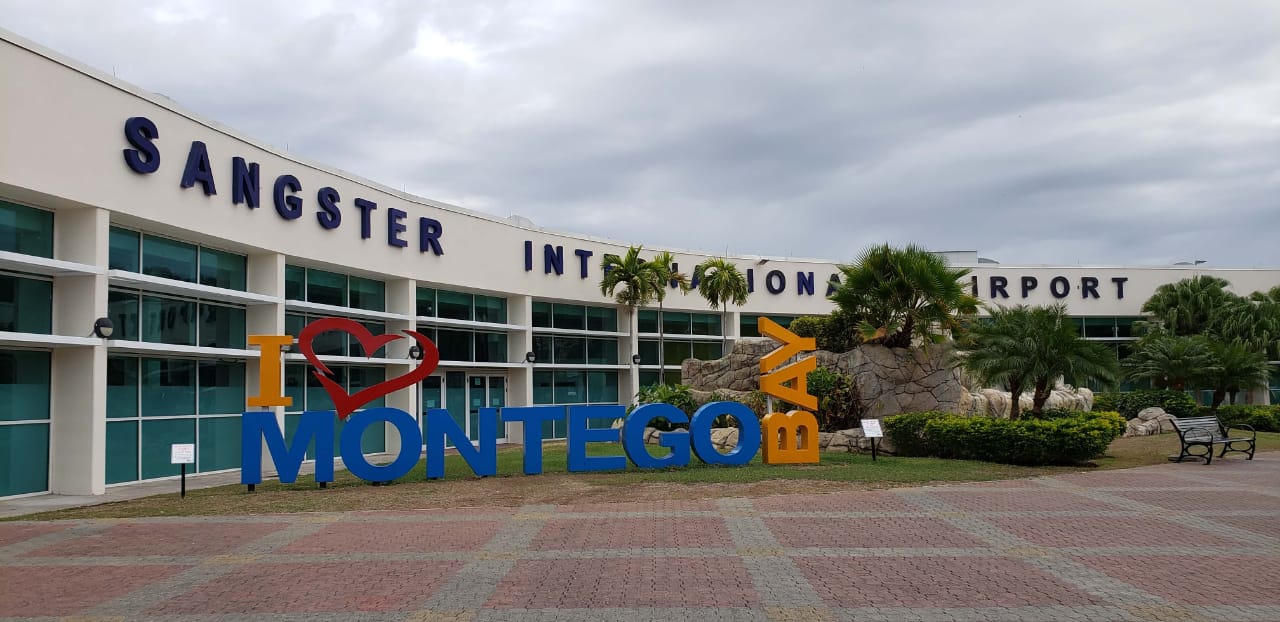 Photo: Sangster International - Montego Bay, Jamaica
People, planes, hustle, bustle, customs, immigration, flight attendants, tickets, check-in, luggage, yes where could this be but the airport! Welcome aboard! So much happens at our airports on a daily basis, it's almost mind-boggling. Are you travelling to Jamaica? Just how much do you know about your local airports or the airport you book for your travels. Of the three major airports in Jamaica,
The Sangster International Airport
will be our focus today as we take a look at some interesting facts.
The Sangster International Airport was named in honour of Sir Donald Sangster, a former Jamaican Prime Minister.


The idea of establishing the Sangster International Airport was born in 1936 as the location was considered to be ideally suited for this facility. Construction started on the runway in 1940 and the facility was completed in 1947.


The Sangster International Airport (SIA) was previously named The Montego Bay Airport.


The Sangster International Airport (SIA) is the largest of the three international airports in Jamaica. It is ideally located in the tourist capital of Jamaica – Montego Bay.


It is the busiest airport in Jamaica. Of the approximately 1.7 million annual visitors to the country, about 72% use the Sangster International airport for their travels.


An approximate 95% of all passengers using the SIA are international travellers.


The average peak arriving and departing passengers is about 4200 each hour.


The Sangster International Airport has a 2,653-meter long runway strip and a width of 46 meters. The runway has an asphalt concrete surface type and is capable of accommodating a B747 aircraft size.


The airport has the capacity to handle at least 9 million travellers per year.


The airport is managed and operated by MBJ Airports Limited (with Grupo Aeroportuario del Pacifico as their leading stakeholder and Vantage Airport as a minority owner).


In a 2021 study, it was revealed that the airport was listed among the top 20 of most vulnerable international airports due to rising sea levels as a result of climate change.


Pan American Airways (which was later known as Pan Am), was the first international airline to fly into the Montego Bay Airport (now Sangster International Airport). The airport was operated by Pan American Airways until the Jamaican Government took control of the facility in 1949.


The original terminal of the airport was built and opened on July 7, 1959, with an accommodation capacity of 500 passengers per hour, along with parking for seven aircraft at a time.


On January 21, 1960, a Lockheed L-1049E Super Constellation aircraft, the Avianca Flight 671 crash-landed and burnt, killing 37 persons on board.


On April 19, 2009, CanJet Flight 918, a Boeing 737-800 aircraft, was hijacked at the airport. The hijacker was armed with a semi-automatic pistol reportedly asked to be taken to Cuba. Fortunately, the security personnel was able to regain control of the aircraft eventually, without injuries to anyone.
So many interesting things about this world-class airport – (The Sangster International Airport in Montego Bay) and the leading tourism gateway into the beautiful island of Jamaica. I would love to take a flight right now, but with the Covid-19 pandemic and travel restrictions and changes, that's another story for another time. I'll just stay here and enjoy Jamaica for now, lol.
I also recommend you read
Jamaican Airports
.
Regards,
DC
References:

Facts & Statistics, Montego Bay Jamaica Airport, https://www.mbjairport.com/history-facts

Sangster International Airport, Wikipedia, https://en.wikipedia.org/wiki/Sangster_International_Airport

Sangster International Airport – Airports Authority of Jamaica, https://airportsauthorityjamaica.aero/location/sangster-international-airport/

Editor's Note
What would you like to know about Jamaica?
Submit your questions right here
! With well
over 2000 questions already answered
, chances are we can assist :-)