All Inclusive Caribbean Travel? Here's How - And Why!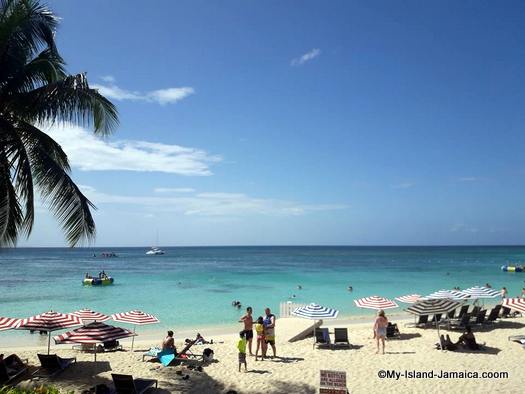 All Inclusive Caribbean Travel
by Kesha Stewart

When you hear the words "all inclusive", what comes to mind?
Be honest with me now!

Well, for me the words "all inclusive" mean everything under one roof.

I think of having everything at hands reach, having everything taken care of. It's like having everything in one package.

While vacations are usually something to be enthusiastic and thrilled about, the planning process can be somewhat exhausting. You have to decide on an airline, select a hotel, what excursions to do and a host of other things.


Why choose All-Inclusive Travelling?
All-inclusive travels packages take away all the hassle and makes vacationing a breeze.
"All-inclusive travel" simple means that the vacationer pays one price which is inclusive of: flight, accommodations, meals and packaged activities.
In pursuit for an all-inclusive vacation, tourists are usually asked to input specific information such as:
• The Arrival and Departure Date
• The Place of Origin and Destination
• The number of adults
• The number of children
• Car Rental (if you're interested)
Then, from this information a vacation package is computed. It's not a surprise then why tourist prefer to go with all-inclusive travels to the Caribbean.
Sounds exciting right!
And guess what, if you're looking to book a Jamaican all-inclusive vacation, you're in the right place.
Yes, right here at My Island Jamaica!
Why book through us?
1. We know Jamaica
2. We are trustworthy
3. We aim to please
So you can be reassured that you will be getting the best deals for your vacation to the island paradise of Jamaica.
To contact us about booking your ultimate Jamaican vacation, email us at
bookings@my-island-jamaica.com
.
And if you are seeking more information about our booking services,
please click this link
and come back.
Top Tips For All Inclusive Caribbean Travel
Since we aspire for our readers to be very informed, here are some tips when it comes to all-inclusive Caribbean travel deals.
• When searching online ensure that you choose a reputable source.
• Ensure you get a quote that details what exactlyyou are paying for
• Read the Terms and Conditions Section
So if you are looking for a complete, an all-inclusive vacations sound like the best option. Go now, Jamaica or another Caribbean, and enjoy.
Sources:
https://vacations.jetblue.com/
https://www.vacationkids.com/Vacations-with-kids/bid/284239/What-Does-All-Inclusive-Mean