An Evening Of Tales & Cocktails At Tapioca Village Retreat
by Wellesley Gayle || June 2017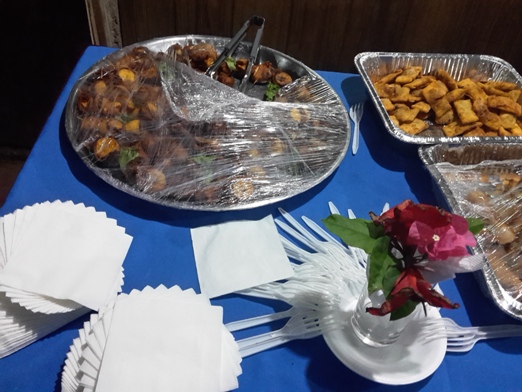 If someone had asked me to choose the best place to host an event that captures the sights, sounds and stories of the evolution of Jamaican music, I would, without much hesitation, say Tapioca Retreat here in St. Mary, Jamaica!




And that was exactly what transpired here.

Well, by now you probably already know how much I speak of this tranquil, halcyon location in Devon Pen, St. Mary. (You can read my review here).

It is surely one of the best places to encounter the real Jamaica - from the beautiful array of Jamaican flora and wonderful 'down to earth' staff, to the food (yum yum) and exhibits of Jamaican culture.




And yes, speaking of culture, they stupendously hosted the 2nd Annual St. Mary 4H Advisory Council, 'Evening Of Tales & Cocktails" recently - and it was awesome!

This year it was meant to be more of education than entertainment, I think, but it turned out that everyone was skanking to the beat of the evening's music, inspired by Mr. 'Willy English' - I tell you he is something else!

The music including classicals from Hopeton Lewis, The Skatalites, Pat Kelly, Alton Ellis, Desmond Decker, Derick Morgan and more!

But back to 'Willy English'.

He is a mature man now, probably in his 70's, near to 80's but he has all the moves and sounds of vintage Jamaican music.




I got the feeling he was itching to get the microphone from the MC, Mr. Robert Smellie (who by the way, is the chairman of the Wag Water Development Committee).

When he finally got the mic and moved to the main area - he immediately captured everyone's attention, he had the perfect intro to every single recording that was played (of course with his own style 'twang') - and had all the dance moves to go with it!

Before long everyone was on their feet - including my baby daughter Aliana! She is a great dancer too by the way - she certainly didn't get that from me :-)

It was great though!

There was also exhibits of traditional Jamaican music.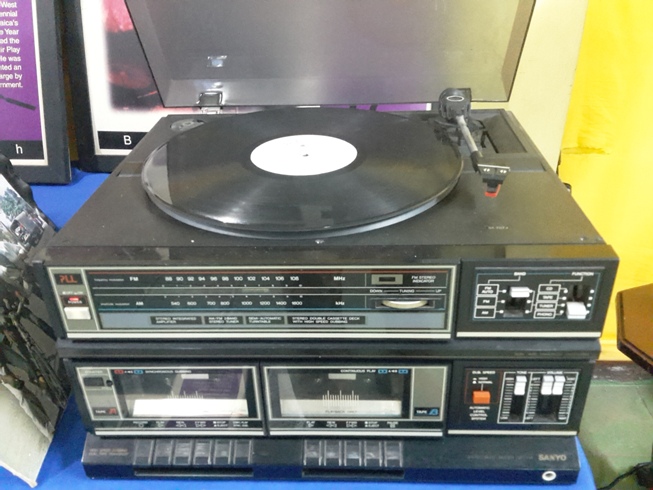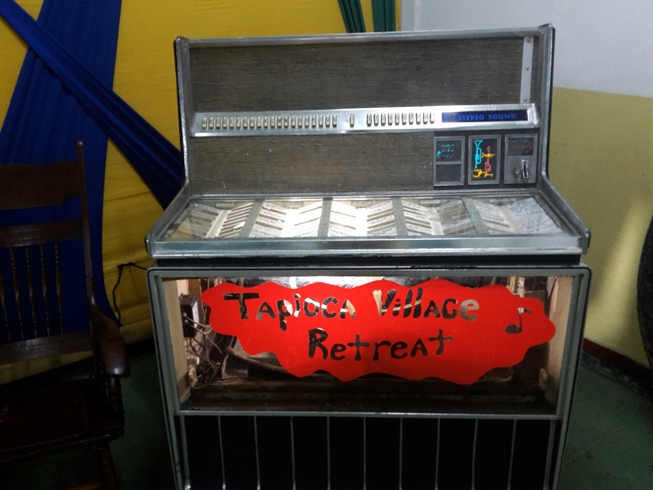 One of the main presentations was a playback of a recording by Jamaica's former prime minister & culture proponent, Edward Seaga, on the changing face of Jamaica's music; it's amazing the knowledge this honorable gentleman possesses!

All in all, it was great learning for the rest of us!

And by the way, we stayed overnight - wanna guess what we got for breakfast?

Boiled bananas, roasted breadfruit, sweet potato, mackerel run-dung, ackee and salt-fish and traditional Jamaican chocolate tea - yes the one with the steamy cream on top!

Think that's lovely? You should have tasted it;-)

And just before we departed we were introduced to the new Tapioca By The River!

It's a new and developing attraction (or should I say, an extension of the rustic Tapioca experience) where my family enjoyed rafting, just across the road on the river.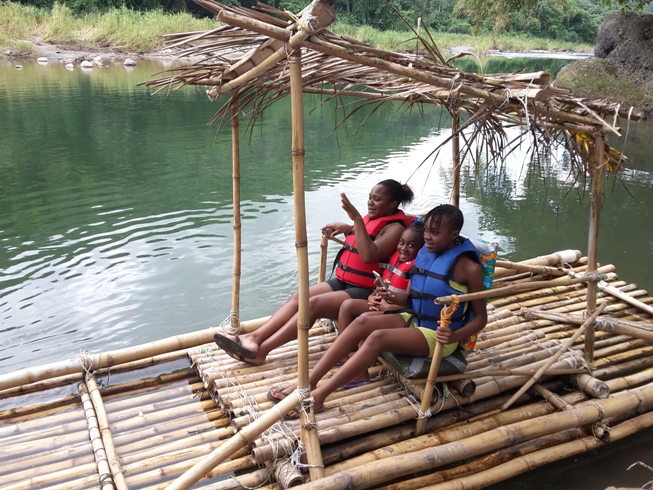 They also offers paddle boat and kayaking, but more to come on that.


The Video
I've compiled the clips from my visit in a sweet little video,
click here to watch it
.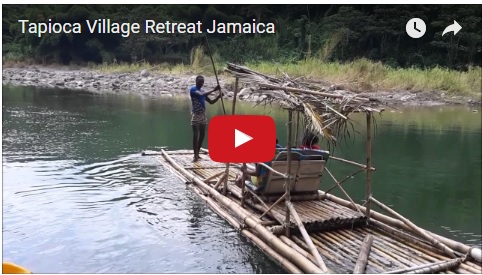 All in all, it was yet another fantastic family fun experience at Tapioca! Thanks again Mr. Sinclair and his fantastic team!
For more about Tapioca, including contact information, please visit my original
review of Tapioca here
.
-Wellesley