Art & Craft and Catering
by Rachael Graham
(St Cathrine Jamaica)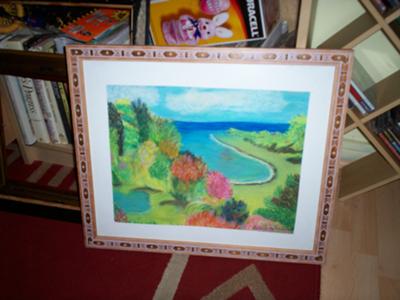 RACHAEL'S ART AND CRAFT


I paint all my pictures in Water Color , Oil and Acrylics. I sometimes mix Water Color with Acrylics and use oil in Acrylics to get that Oil effect.
I paint on Walls, Canvas, Water Color Paper Canvas Boards and Hard Boards.
I design garments for all occasions including aged Barbie Dolls. Hand painted T-Shirts special requested T-Shirts
Other Craft Work Such as:
Gift Boxes also hand painted , Hand painted Pottery , Cushions for Beds and Settees among other things.
Take a look on my Web Site
www.rachaelgraham.com
MY COOKING SKILLS ARE MORE THAN FORTY FIVE YEARS!
The Name of my Catering Business is BACK TO EDEN.
I carried from London back home here in Jamaica- my Birth Place.
I Specialize in Fresh fish and lean meats I am able to add a few English Dishes without the Pork. I don't cook pork or Crab.
I make lovely meat and Vegetable Pies, Fish Pies etc. Fry Dumplings, Salt Fish Flitter's Not Oily- The Old Jamaican Style.
I have my Own Hot Plates and two 7ft table for outdoor functions.
I do Functions Of all Occasions for other people call my Cel No: 876 566 6837. Check web Site for Email address.
---
Submit Your Own Business here
or
See other Jamaican businesses
.