Best Nude Beaches?


Here Is The List - The Top 5!

The Top 5, Best Nude Beaches In The World
by: Liz Boudreau

The very thought of heading for a nude beach gives many people the shakes. For others, it's a natural occurrence and a natural consideration. If you're comfortable in your own skin, they argue, why not head out in just that skin?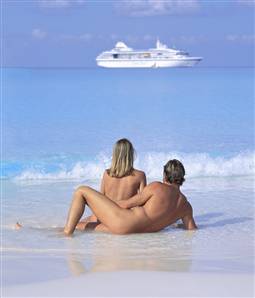 There are a variety of things to consider when choosing a nude beach. Many experts say location is one factor as you probably want some measure of privacy (and most nude beaches offer this).
Other factors to consider are the age range of people who visit the beach (you'll likely want to be with a group around your own age) and other factors that really have to do more with your own comfort level.
If you are considering heading to a nude beach, why not head for the best? 
Here's a list of the top 5 nude beaches, as chosen by the Travel Channel. 

Montalivet, France

This area is called the international birthplace of the naturalist movement. At this beach resort, you can camp (most popular) or stay in one of the 172 bungalows.

This is a family resort, so if it's in your comfort level to include the kids, you won't be the only ones. This resort features a wide variety of classes that range from soccer to yoga and everything includes the whole family. This gives new meaning to the term au natural!


Ocho Rios, Jamaica.

Famous for its many beach resorts, this area of Jamaica also includes the Couples Resort, which is an excellent start for the new nudists. The resort itself it not a nudist resort, but there's a beach just offshore that's for nudists.

Featuring a pristine beach, private cozy nooks all around and a cabana bar, this island is private and safe, making newbies feel comfortable in their newly exposed skin.


Wreck Island, British Columbia.

This four-mile stretch of beach is so named because a huge wrecked sea vessel once inhabited the sand.

At this friendly beach, you can enjoy the nesting area of the bald eagles, and know civilization is just a few steps away (the University of British Columbia is just a few hundred steps above the beach).

One of the most lively parts of this beach is Vendor's Row, where you can shop (in the nude) for souvenirs, handmade items and other goodies (including sunscreen, which you'll need in abundance).


Samurai Beach, Australia.

Located in Port Stephens, this beach backs up to the clothing-optional Bardot's resort.

At the beach, you can enjoy nude volleyball, Frisbee, and tug of war. This is the spot of the famous Nude Olympics, which are held each year.

Events include Nude Surfing, Nude Beach Girl and Guy Competition and Nude Torch Relay.


Hedonism II, Jamaica.

Yes, laid-back Jamaica can claim two of the top five nude beaches. At this clothing optional resort, expect a good party.

There's nude swimming, sunbathing and volleyball, as well as what the resort calls a "lush garden of playful passion".

Designed for playful couples and singles, the resort features a big party scene, lots of lush and delicious food and a nude good time all around.
About The Author:

Liz Boudreau is a nudist with a passion for travel. She has traveled to and reviewed some of the best beaches in the world.

See her latest review of topless beaches: http://www.beaches-guide.com/topless-beaches.htm.
Pages Related To Best Nude Beaches
Back to Top of Best Nude Beaches
Return to Nude in Jamaica from Best Nude Beaches
Return to Jamaican Beaches from Best Nude Beaches