Christmas 2012 -Jamaican Style
by Wellesley
(Jamaica)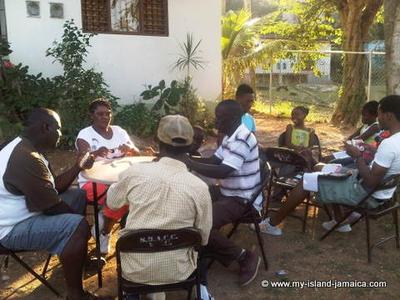 Christmas 2012 was yet another memorable occasion for me.

To be honest, it is the first Christmas in about 10 years that I didn't feel overwhelmed, seriously.

Yes, I was tired, but I was more tired of the multiple glasses of Jamaican sorrel I had and the many slices of Jamaican Christmas Cake (Fruit Cake) I got from friends :-)

This year, my initial taste of Christmas came at the Sam Sharpe Teachers' College Band 15th "Recital". Be sure to check that link; it was memorable.

However, my first real Christmas activity came at the annual Retirement's Children's Christmas Treat (Dec 20th).

It's an initiative I co-lead and is proud to be a part of. Over the years the business support has been dwindling but the team always seem to make it happen.

Next stop was at my childhood district, Beeston Spring in Westmoreland, Jamaica (Dec 22). It was our (now) annual visit to grandpa. Take a peek at my brief summary of that trip which includes a few pics. I always looked forward to going back, but this one felt even more refreshing and satisfying.

A day later (Dec 23rd) my church hosted our annual "Christingle". It's a concert/rally type activity that only, or should I say, mainly Christmas carols are sung. That
was 'smoothly' lovely! You should have heard the voices! including mine :-)
Then the big day, Christmas! Well, we didn't travel to Westmoreland as we normally would for our yearly family reunion but the families still linked.
The family in the Mobay area converged at our house! And from early too!
It was good that my sisters were proactive and started to prepare from the prior night :-)
By the way, the team of my sisters and wife did a marvelous job. In the end, everyone was talking about the meals; the delectable chicken foot soup, the delicious Baked and Fried chicken, the scrumptious gungo
peas and rice
and the zesty
sorrel drink
.
That sorrel mixture, by the way, had ginger, cinnamon, pimento and of course sorrel as the core ingredients. It was then sweetened and 'seasoned' with rum and red label wine!
That (*pause*) was (*pause*) Good!!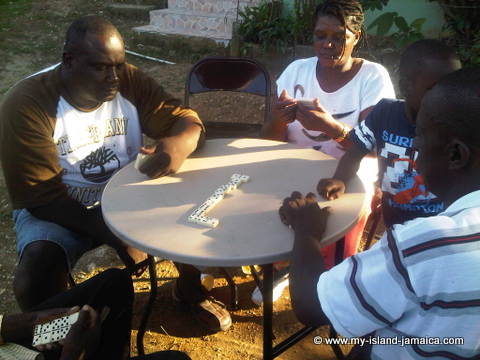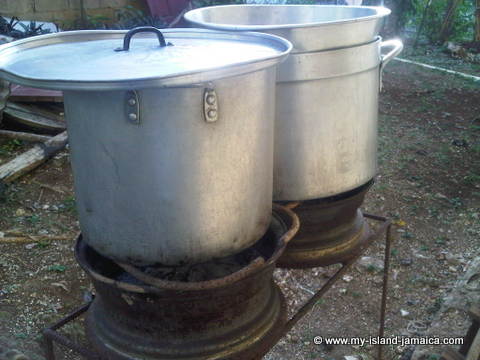 For us, it was always an outdoor event so family members and visiting friends played dominoes and card games, if they weren't, like my 'rum head' friends, Opal and Milton, who were, in their estimation, playing a nicer game from the start.
It was yet another memorable Jamaican Christmas, the food, the people and the vibe were all great! I would never trade these experiences for gold :-)