How Can I Start A Student Loan Business In Jamaica?
by Jean Russell
(Douglasville, Georgia)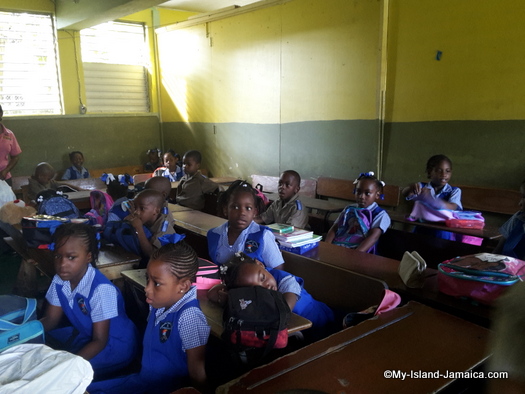 Inspired by the needs of her nieces and nephews in, Jean is interested in started a student loan business in Jamaica, but doesn't know where to start. This is my response to her.

But first, her question...

Hi I am trying to get information on how to start a student loan business in Jamaica.
Reason for this, is that I have some nieces and nephews who this might help, plus I know there's a lot more kids who would want to go to
college in Jamiaca
, but don't have help.
Jean Russell
ANSWER:
by Wellesley
Hi Jean
Thanks for asking!
This is very kind-heart and considerate of you.
The Companies Office Of Jamaica, the agency responsible for registering businesses, has made the process of getting a business started fairly easy these days.
You can register as a
Company
Or a Business.
What is the difference?
They define a Company as a commercial enterprise registered or incorporated under the Companies Act. I can be either be Non Profit (Charity, Club,
NGO etc) or Profit Generating.
A Business on the other hand, is a sole trader, partnership or trade name registered under the Registration of Business Names Act.
We have an article outlining all the
registration requirements here
.
You may also visit the Company's Office Of Jamaica website directly
at this link.
The real question, in my opinion, is if you have a business plan?
Although this is a matter of heart, you want to make sure you have all the elements, factors and considerations covered, including your market analysis, competitive analysis, management structure, a detailed breakdown of your products and services and your sales and marketing plans.
You should be able to download a free business plan online, just Google
"free business plan for...".
You'll also need to make sure the governmental and legal requirements are covered, and since you will be in the money lending/ financial business in Jamaica, you'll need to ensure you conform to the
Money Lending Act
.
The Money Lending Act outlines the required conduct of such businesses, forms of contracts that are enforceable, the make-up of documents related to each transaction, treatment of loans in default, and legal recourse available to borrowers regarding excessive interest rates, etc.
You can find more information on that act under the
Laws of Jamaica
section of the Ministry Of Justice website at this link:
http://www.moj.gov.jm/
.
Good luck!
See also:
How Can I Volunteer In Jamaica
.
As usual, I welcome
your comments here
.
Regards,
WG
P.S. We've answered HUNDREDS of questions,
href="question.html#VisitorPages">click here
and
here
to get even more answers.
References:



"I want to lend money: Tell me how", Jamaica Gleaner, Retreived from http://jamaica-gleaner.com/gleaner/20101031/business/business6.html on August 19 2019

"Top 10 Components of a Good Business Plan" SmartAssets.com, Retrieved from https://smartasset.com/small-business/top-components-of-a-business-plan on August 19, 2019

"Services Of The Companies Office Of Jamaica", Companies Office Of Jamaica, Retrieved from https://www.orcjamaica.com/Services.aspx on August 19, 2019