What do I need to register a business in Jamaica?
by Aneisha Dobson | Associate Writer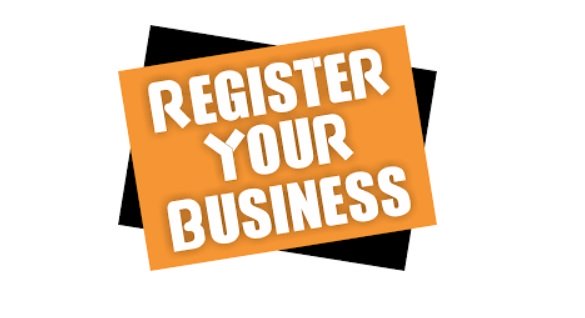 Quick Quiz: Which Caribbean island was ranked #1 for conducting business recently?
(Drum roll)
.
.
.
Yes, Jamaica, Jamaica!
According to a December 2016 article in the Jamaican Gleaner, the 12th edition of Forbes magazine's annual Best Countries for Business ranks Jamaica #1 of all the CARICOM countries for the place to do business.
So if you are an aspiring entrepreneur thinking of starting your own business right here in Jamaica, Congratulations! It is probably the best time to get started.
Running your own business can be both challenging and rewarding. However, once you've laid out your business plan and you've gotten yourself equipped with the adequate tools and expertise you can make it work!
And not only are you rewarding yourself, but you are also contributing to the Jamaican economy in multiple ways, including the direct provision of goods and services as well as employment.
However, there are some formalities that go into running a business. One such formality is registering the business.
Here in Jamaica, the Companies Office of Jamaica (COJ) is responsible for the registration of business processes.
Benefits of Registering A Business
According to the Companies Office of Jamaica, registering a business gives the business legal status that makes it much easier to obtain Government and other contracts, open bank accounts in the business name, get loans and grants, establish ownership of the name of your business and give customers confidence.
It must be noted if you're a business owner operating a business without it being registered, then you are operating the business illegally.
Failing to register a business may result in your business being closed, you may be subject to lawsuits, you may be unlawful to advertise and you might not be able to obtain legal remedy.
Does Every Business Owner Need To Register?
So, does every business owner really need to register their business?
Actually No...
According to the Companies Office of Jamaica, individuals who are buying and selling livestock, persons operating from a public market stall and paying market fees and firms created for social and welfare purposes, public services, religion, charity, education, art, science and other purpose and the income and profits are used or that specific purpose need not register their business.
So, who should?
What Businesses Should Be Registered?
Well, the COJ clearly outlines that the following persons must register their business names:
Individuals or firms buying and selling goods from an established address &

Individuals or firms offering a service in a name other than its or their own from an established address.
Before You Register
Before you start the registration process, you need to consider what legal structure your business falls under.
The Companies Office of Jamaica, states that there are two structures for you to choose from:
A Company

A Business
What Is The Difference?
A company
is a commercial enterprise that is incorporated under the Companies Act. A company can be Non-Profit generating or Profit generating.
On the other hand,
a business
is a sole proprietorship, partnership or trade name that is registered under the Registration of Business Names Act.
The legal structure of your business determines how simple or complex the registration process will be.
When you've established what category your business falls under you can begin registration.
How To Register Your Business In Jamaica
Here's what you'll need.
Firstly, for both legal structures, you have to complete and submit a COMPANIES NAME SEARCH AND NAME RESERVATION FORM. A fee is attached to the name search and reservation.
Here are some cases in which the Companies Office of Jamaica may refuse your proposed business name:
A name that is likely to cause confusion with another registered name

A name that contains obscene language or indicates illegal activities

A name implying a connection to Royalty or a Political Party must be justified

A name containing words such as "Engineering" or "Pharmacy" must be justified and in some cases, professional certification must be provided.
Registering a Sole Proprietorship or Partnership
The registration process for sole proprietorship or partnership is relatively simple and tends to be less costly than registering a company.
When registering you'll need the following documents:
The Business Registration Form (BRF1)- This is also known as the "Super Form".

Prior to the existence of the BRF1, applicants would have to go to various government agencies, such as the Tax Administration of Jamaica (TAJ), National Insurance Scheme Office etc., in order to fill out forms for various purposes.

The implementation of the "Super Form" has eliminated the time taken to visit various government organizations.

Thus, the Business Registration Form (BRF1) captures the necessary information for:


Document which verify the owner(s) current address. This may be a driver's license, passport or utility bill.

Proprietor(s) Tax Registration Number(TRN) &

Valid government-issued ID of the Principal proprietor.
In some cases, the proprietor may be asked to submit a professional certificate, work permit or exemption letter.
Registering a Company
If you have identified your legal structure as a "company", you should know that this process might be a little more complex than a sole proprietorship or partnership.
But, don't worry, here's a list of things that you'll need.
The Articles of Incorporation- This document contains the following:


The name of the company. The last word in the company's name must be "Limited".

Registered address of the company.

Classes of shares and a maximum number of shares the company is authorized to issue; if any

Minimum and a maximum number of directors

Any restriction on the business of the company.




It must be noted that there are two forms: Form 1A and Form 1B.
Form 1A must be filled out for profit-making companies, while Form 1B is filled out for non-profit-making companies.

The Business Registration Form (BRF1)- In the case of the company, this must be signed by all Directors and the person declaring the accuracy of the information put forward on the form.

An Original Valid government-issued identification of the principal director and the person declaring the accuracy of the form.

Of course, a registration fee is attached. The fee varies according to the legal structure of the business. So, a sole proprietorship registration fee carries a different cost from the registration fee of a company.
That's it!
Just follow these useful tips and you will be a business owner in no time.
For further information and clarification, contact the Companies Office of Jamaica.
Below is their address and contact info:KINGSTON OFFICE
Companies Office of Jamaica
1 Grenada Way,
Office of the Prime Minister
Kingston 5
Jamaica, W.I.
Montego Bay Branch
10 Delisser Drive
Montego Bay
St.James
TEL: (876) 908-4419-26; (876) 940-4572 or (876) 940-5742
Email: custsupport@orcjamaica.com
Website:
https://www.orcjamaica.com/
I also recommend you read
NIS Contributions in Jamaica
.
Regards,
AD
References:

Services - Companies Office Of Jamaica, https://www.orcjamaica.com/Services.aspx, accessed, August 25, 2018

http://www.futuretechrounds.com/registering-your-business-in-jamaica/

Introduction of the "Super Form" by the Companies Office of Jamaica, http://www.eximbankja.com/business-advisory-services/resources/starting-business/introduction-%E2%80%9Csuper-form%E2%80%9D-companies-office-ja, published May 30, 2014

Forbes Ranks Jamaica Best In the Caribbean For Doing Business, http://jamaica-gleaner.com/article/lead-stories/20171230/forbes-ranks-jamaica-best-caribbean-doing-business,published December 30, 2017
Editor's Note
Do you have a question?
Submit it right here
! With well
over 2000 questions already answered
, chances are we can assist :-)
Posted: Updated: August 1st, 2022