How To Get A Bailiff In Jamaica?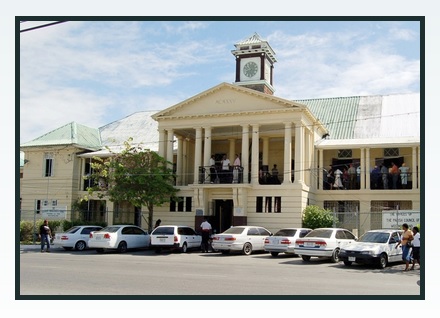 Where can you find bailiffs in Jamaica and how can you get one to remove a squatter or perhaps even tennant, who is occupying your property illegally. Another great question!

Here is the detailed question, with my response below.



I would like to find a bailiff in the parish of Westmoreland. Do you know of anyone of such? Or can you help me find such a person to remove a squatter from a piece of property?

ANSWER:
by Wellesley
Hi there!
Thanks for asking - another great question!
I can see a lot of persons with similar issues and are unsure where to turn.
It may NOT be executed exactly as you wish though my friend, do note that bailiffs in Jamaica are all stationed at the courts. They are managed by them and do the work of the courts.
So, in your situation, you'll need to contact the parish court. In this case, the westmoreland parish court, head to the civil department, and explain the situation to them.
Based on what you indicated, they'll likely suggest that you give the person a notice to vacate the property by a certain time. If they don't comply, then they'll facilitate you getting a summon to them for a court appearance.
That summon may be delivered by a police officer or the bailiff.
The court will them determine all subseqent actions from then, including the possibility of having the baliff remove the assets of the person, but it is a process.
The phone contact for the Westmoreland parish court is 876-955-2544 or 876-955-9252.
For future readers who might be interested in other parishes though, I suggest you visit the website of the parish courts in Jamaica at
https://parishcourt.gov.jm/
, scroll and click on the parish you intend to reach out to. Their address and phone numbers are provided.
By the way, you may also be interested in my response posts on
how to probate a will in Jamaica
and
how to file for a divorce in Jamaica
.
Thanks again for your question! And all the best with this matter.
As usual, I welcome
your comments here
.
Regards,
WG
P.S. We've answered HUNDREDS of questions,
click here
and
here
to get even more answers.
P.P.S. Related:
Functions Of The Supreme Court In Jamaica

Reference: Hanover Parish Court