Jamaican Potato Pudding - Sweet Memories
by Cutel Francis
(NY, Mount Vernon, United States )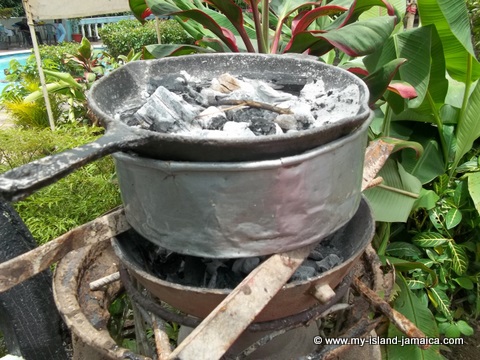 Hi Wellesley,

I grew up with my aunt in Kingston, Jamaica. She used to bake sweet potato puddings on order for sale.

From a young age my job was to grate the potatoes, yam, cocoa, and coconut for it.

I never saw her using any measurements and I grew up doing the same. What ever amount of potato she had she would use it to bake and always know the amount of other ingredients to put in it.

I can recall as a young man during the summer holidays when I return to St. Elizabeth where I was born I would make large amounts of potato puddings. This was the true hell a top and hell a bottom style.

Sometimes I would make up to 3 large dutch pots of it. There were always enough children around to devour it all up.

We used to say we chop and not cut pudding!
I do not have a measured prescribed recipe as I never used one.

C. Francis

Wellesley's Note

Hi Cutel,
I have fond memories too my friend!

I particularly loved the outer coating that sticks on the pan - absolutely delicious!

For those interested in the recipe, I invite them to click here to get it.