missing item at customs in Jamaica
by Wayne Stewart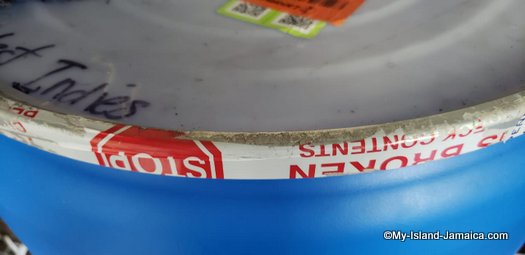 Wierd! That was my first thought when Wayne sent this question about a missing item at customs in Jamaica (via Facebook).

Here is the question...



I had posted a question on the site to see how many people have lost their items at the custom agency when returning to Jamaica. I have not see anything. I may not have done it correctly.

My wife and I are returning residents. I wanted to know how many others experienced loss of items during the shipping process.

Our brand new 65" Samsung smart TV disappeared from our container and neither the shipper nor customs can tell me what happened to it.

Thanks Wayne.

ANSWER:
by Wellesley
Hi Wayne,
First, my apologies for the experience.
Per your request, I am using this medium to ask persons who might have had similar experiences to
share their experiences below
.
That should give us an indication of the magnitude of the issue and possible learnings from that.
I went further though Wayne.
I reached out to the customs department. They advise that the issue would be between the shipper and the warehouse as customs doesn't store goods, they simply value to determine the duties, if any.
They ask that you reach out to,first, your shippper, they should be accountable first.
If they can confirm that the item was loaded unto the container, then it would be the responsibility of the warehouse that stores it and take it for customs to value (at pickup).
In
Montego Bay
, I understand that the warehouse might be Seaboard Marine.
You would need to write to THE WAREHOUSE MANAGER and outline the issue. The shipper may also guide you in this process.
I hope this clarifies this weird occurrence.
You may also be interested in
the duty free allowance for Jamaica
.
As usual, I welcome
your comments here
.
Regards,
WG
P.S. We've answered HUNDREDS of questions,
click here
and
here
to get even more answers.