Recipe For Christmas - My Christmas Wish To You
by Wellesley
(Montego Bay, St James, Jamaica)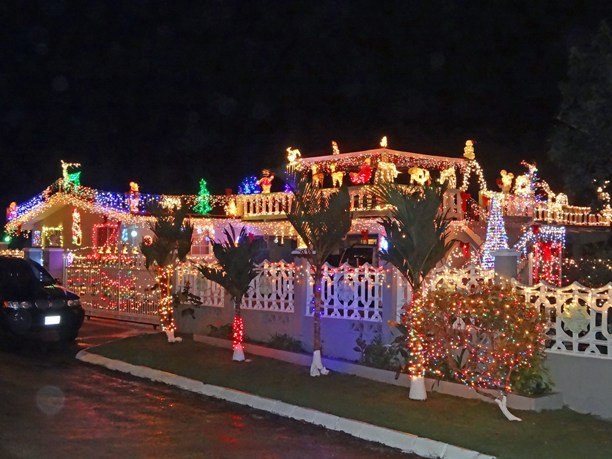 'Tis the season to be jolly, Tra la la la la la la la!

I woke up to this sweet traditional Christmas song this morning.

Do you remember it? :-)
Yes!

Well, in addition to setting the tone for me for the day (nothing will change that), it reminded me that I need to send my Christmas wish to you my reader.

I wondered, what should I say, it is almost automatic that we talk about sharing the love on Christmas day, but it dawned on me that (truth be told) we have to have an attitude of love, appreciation and optimism before we can spread that love - and not only during Christmas time, but all year long.

So when I ran into this little poem by Joanna Fuchs, I knew I found the perfect message!

It is entitled...

"Recipe for Christmas All Year Long".

Read along, I know you'll agree with me...


Take a heap of child-like wonder
That opens up our eyes
To the unexpected gifts in life—
Each day a sweet surprise.

Mix in fond appreciation
For the people whom we know;
Like festive Christmas candles,
Each one has a special glow.

Add some giggles and some laughter,
A dash of Christmas food,
(Amazing how a piece of Christmas cake
Improves our attitude!)

Stir it all with human kindness;
Wrap it up in love and peace,
Decorate with optimism, and
Our joy will never cease.

If we use this healthy recipe,
We know we will remember
To be in the Christmas spirit,
Even when it's not December.

There you go!!!
So from my family to yours my friend...
Have a Very Merry Christmas - and a your best year yet in the new year!
And please, let's not forget the true meaning of Christmas.
God Bless You - and Yours!
-Wellesley
P.S. I welcome
your wishes and comments below
.
P.P.S. Be sure to save those Christmas moments (pictures), I'll ask you to
share them here
later.