Travel Deals To Jamaica - Here's How To Find Them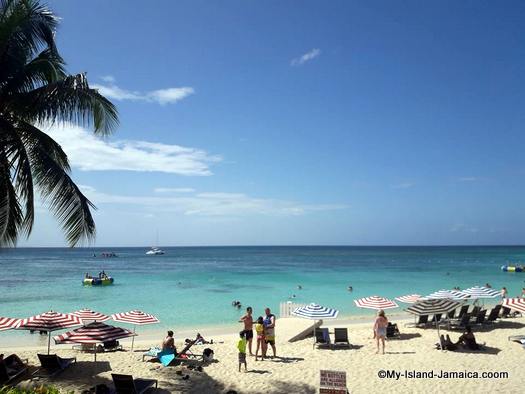 by Aneisha Dobson

There are over a million reasons why people want to come to Jamaica. OK, I might be exaggerating but you get the picture - lots of them.

Our beautiful white sand beaches; majestic waterfalls; unique natural attractions and not to mention our warm Jamaican hospitality.

There is no surprise why tourist keep coming back again and again - and again!

Now, you may be looking in your wallet and think that a trip to Jamaica seems impossible. Nonsense! You can enjoy an ultimate Jamaican vacation on a budget.

Want to know how?

No prob, here are some tips in obtaining some of the best travel deals to Jamaica.


Know the best times of year to take a trip
Did you know the purchasing airline tickets in off peaks seasons is cheaper?
Here in Jamaica, our off peak season is Mid-April to mid-December. So if you want to capture an exciting island get away, try to set your vacation date between this period.
Visit airline websites for specials
If your trying to get a good deal on your airline tickets, you can consider visiting airline websites.
Visiting the websites of airlines that make trips to Jamaica will give you access to the ticket prices.
You will be able to compare and contrast prices of various airlines and choose the one bests suited for you.
Also, from time to time airlines offer special deals on flight packages.
It should be noted, when purchasing tickets, take into account key information, such as the number of baggage included in the price package.
Log on to hotel and accommodation websites for specials
Jamaica has such a wide variety of hotels and accommodations. With so much competition in our little island, hotels usually offer special packages to attract travellers.
All- inclusive hotel packages are very popular because they allow travellers to enjoy all the facilities such as: room, pool, meals and entertainment.
Some of the top all-inclusive hotels in Jamaica are:


Hyatt Ziva Rose Hall - All Inclusive

Grand Palladium Jamaica Resort & Spa All Inclusive

Moon Palace Jamaica - All Inclusive

Secrets St. James Montego Bay - Luxury All Inclusive

Sea Garden Beach Resort - All Inclusive

Subscribe to travel booking sites
If you want to know the best deals on travel, then subscribing to travel booking websites is the avenue for you.
Travel booking websites provides a wide variety of information on traveling, such as:
flight tickets, cruises, car rentals, hotel packages and vacation packages. This makes it easier to compare and contrast prices and places concerning your vacation.
Some travel booking websites that you can try are:


Expedia

Travelocity

Booking.com

When you subscribe to these websites you will be updated on the latest travel deals, discounts and travel vouchers.
Remember, an all-inclusive vacation means that the traveler pays one price which is inclusive of: flight, accommodations, meals and activities.
Therefore, all-inclusive vacations take all the trouble in planning your vacation and allows visitors to enjoy most, if not all, of the amenities available.
If you want further information on the ins and outs of all-inclusive vacations,
take a look at this article
.
Until next time… walk good!
Reference:
https://www.bluefieldsvillas.com/from-our-blog/best-time-to-buy-airline-tickets-to-jamaica/