What Is The Best Part Of Jamaica To Visit?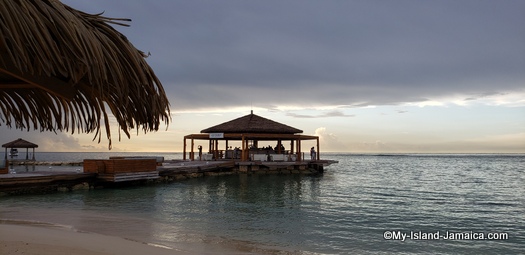 You are already sold on Jamaica. Yes, it might be the jewel of the Caribbean with its prestine white sand beaches, luxurious hotels, great food and fantastic weather all round, but with all that, what is the best part of Jamaica to visit - the very best?

I've taken that question and answered it below.


what is the best part of Jamaica to visit?

ANSWER:
by Wellesley
Hi there!
Thanks for asking!
I take it that you are looking for fun, unique and exciting attractions in Jamaica, rather than
places to stay
right?
If you are curious to know
which is the best city to stay in Jamaica
,
read this article
for my recommendation, and whatever you do, don't miss my response post on
Montego Bay versus Negril
.
Now back to you question...
I might be a bit biased, but off the bat I'll tell you that the best part of Jamaica to visit is in the hills Westmoreland, my hometown - no joke!
We have...


safe environment

the best views!

the tastiest fruits (and crops) in season!

hardworking and real friendly people!

and authentic food!

Truly #TheRealJamaica experience!
It remains my most sought after activity here and also my little exhale when the city life gets a bit too busy :-)
Outside of that though, I shared some really great places to visit, from the famous ones to the uncharted and undiscovered.
So, start with these please:
my TOP 5 recommended
, which are all proven and popular for new and repeat visitors to the island.
But don't stop there,
scroll down towards the end
, and you'll find some other hidden gems, over thirty five (35) more! recommended by persons who have been here before.
Then, take a look at these
unsual and fun places to go in Jamaica
as well - all suggested by persons like you. You'll notice several fun places on the south-coast of Jamaica listed there.
And finally, take a quick peek at the places that were recommended in our
best attraction in Jamaica
contest. It is a few years now, but they are still golden!
I hope this helps!
Of course, if you have any further questions, or need to speak to me directly, please don't hesitate to
send me a note here
.
Thanks again for your question! And happy vacationing!
As usual, I welcome
your comments here
.
Regards,
WG
P.S. Have another question?
Submit it here for an answer
.
P.P. S. We've answered HUNDREDS of questions,
click here
and
here
to get even more answers.